Let's dive into some recommendations for making your home energy efficient and preparing for the impact of climate change.
Preparing for a hotter average daily temperature
According to SanDiego.gov's Climate Sustainability page, "Climate change will mean not only more hot days each year, but the hottest days are projected to get hotter and more frequent. By the 2040s, the average daily high could be 5 degrees Fahrenheit higher than it is now." Higher temperatures means you'll need to find ways to keep your home cool without spending exorbitant amounts on energy bills. Additionally, making sustainable choices will be an important part of working with the community to mitigate the additional escalation of climate change difficulties.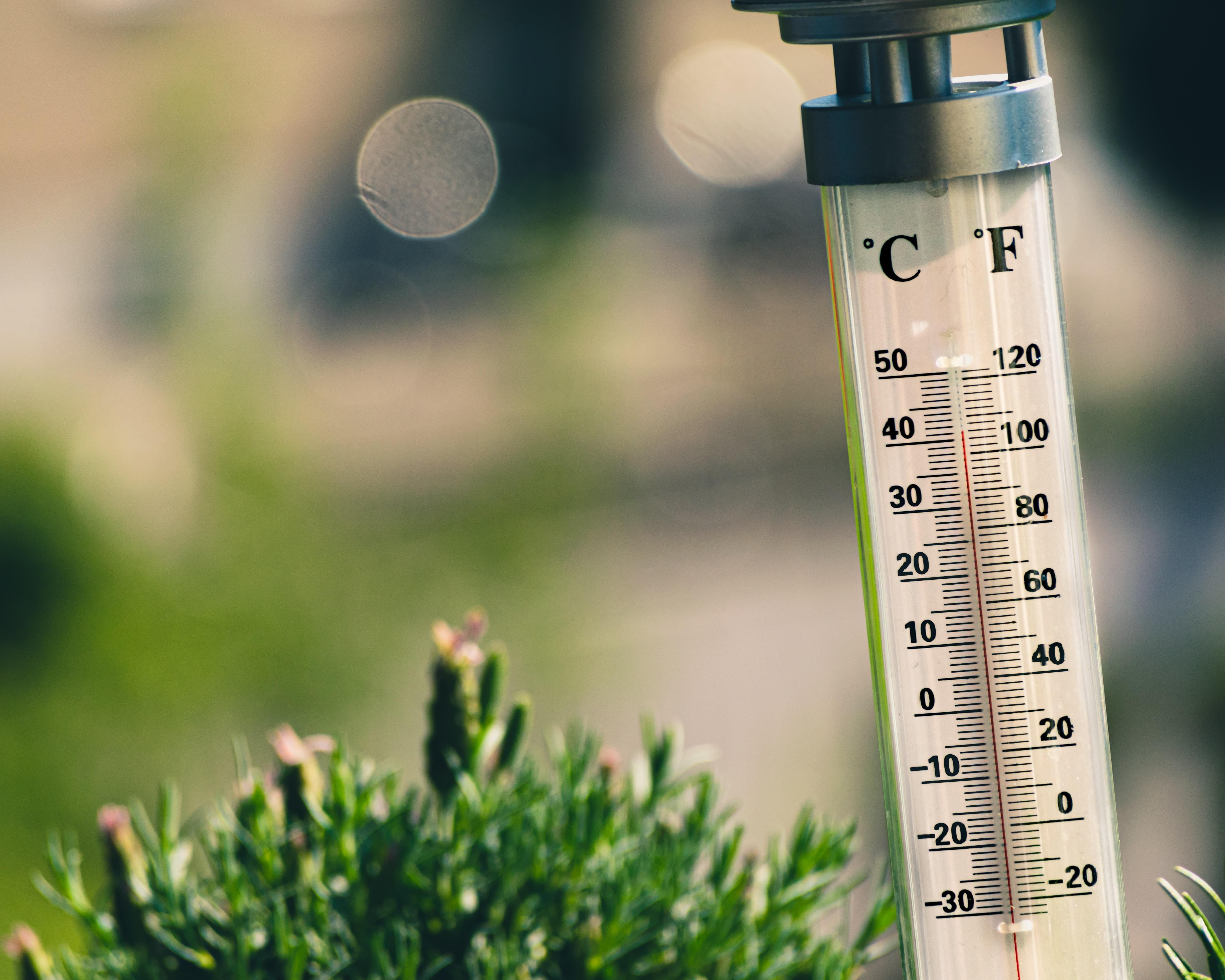 Some ways San Diego homeowners can keep their homes cool while reducing energy costs include:
Not only do tinted windows cool the house and block harmful UV rays, but they also protect your furniture, strengthen your windows, reduce glare, increase privacy, and contribute to your home's curb appeal.
A 2014 research report comparing different energy saving home improvement initiatives found that adding tint to windows can reduce solar heat by as much as 30%. Additionally, it can block as much as 84% of the solar energy entering windows.
Trees, vines, and bushes that shade your home's exterior—especially the south and west-facing windows—not only beautify your property but they also keep your home cool by blocking heat from reaching your dwelling. Just be wary if you have solar panels—you don't want to end up reducing your panels' effectiveness.
Many San Diego residents enjoy planting hibiscus trees as they are one of the fastest-growing shade-producing plants in our region. Growing over six feet per year, hibiscus is a good option if you need shade quickly. Other options that do well here include bougainvillea, rubber tree, white mulberry, Australian willow, bracelet honey-myrtle, reed avocado, and red maple. Palm trees are also an option with many varieties of palm growing about 2.5 feet per year.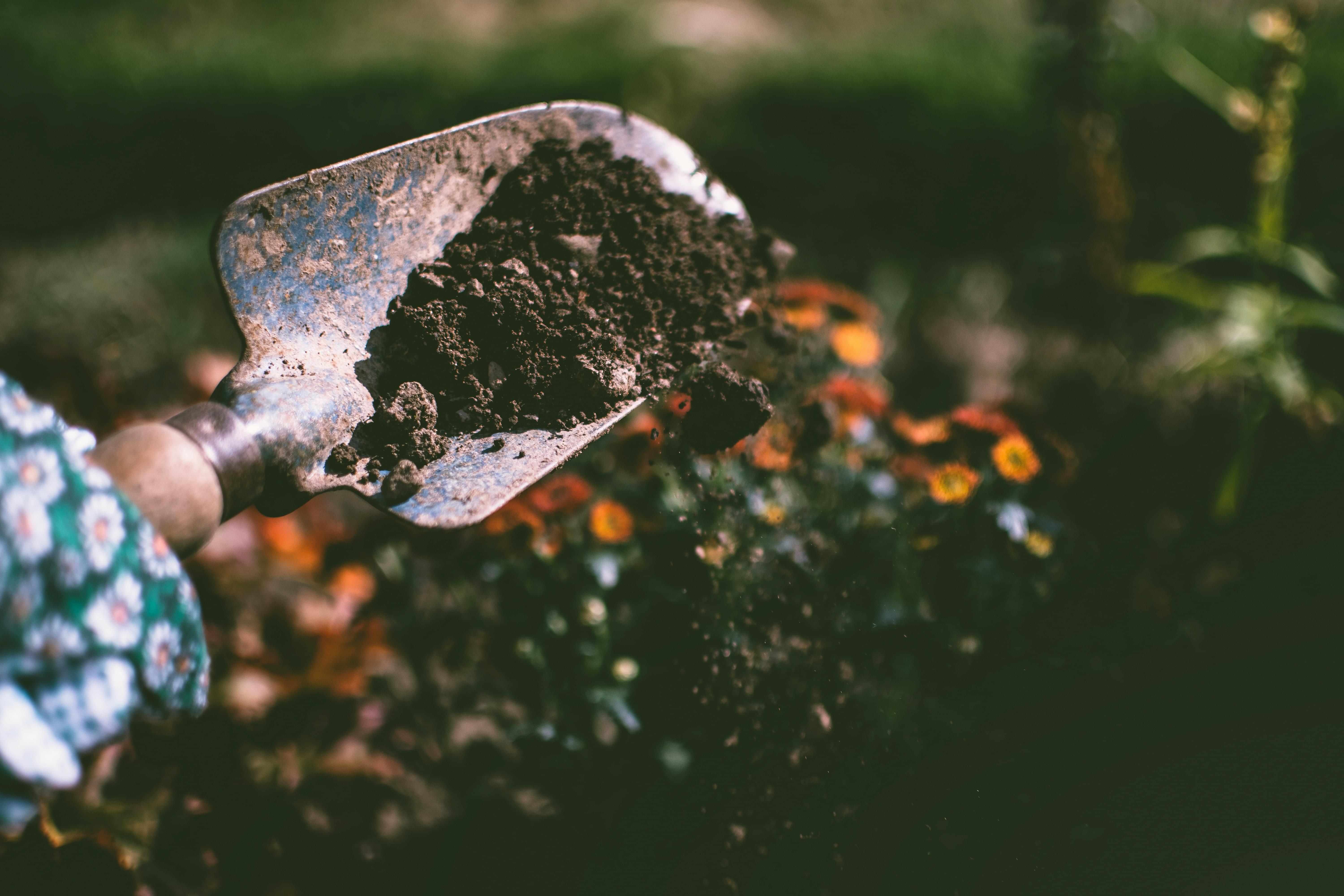 Awnings, shade sails, shutters, and curtains are items that can be purchased and installed to limit the amount of heat entering your windows. It's important, though, to be mindful of the part you play in utilizing these products. According to Energy.gov, "75% of residential window coverings remain in the same position every day, according to a study by the U.S. Department of Energy." Energy.gov advises that you, "Don't fall into this habit—be strategic about which coverings you open and close throughout the day." If you're interested in something more automated, motorized window coverings can be customized to open and close at certain times of the day, but batteries need to be charged every 12-36 months.
The USDA estimates that proper use of plants indoors can cool the air temperature of a small room by as much as 10 degrees. Plants cool by a process of transpiration—the releasing of moisture into the air. Some low-maintenance house plants that might be good to start with include aloe, cast iron plant, Chinese evergreen, holiday cactus, dumb cane, jade plant, bamboo, snake plant, and peace lily.
Choosing to use energy-consuming and heat-creating appliances at night when temperatures are cooler, is a good strategy for reducing the heat in your home as well as your energy costs. Running the laundry and dishwasher produces a lot of heat, warming up the house, and then requiring you to turn on your air conditioner. Choosing to do these chores at night with the windows open and a gentle breeze cooling your home instead of the AC will go a long way to save you money when it comes time to pay your monthly electric bill.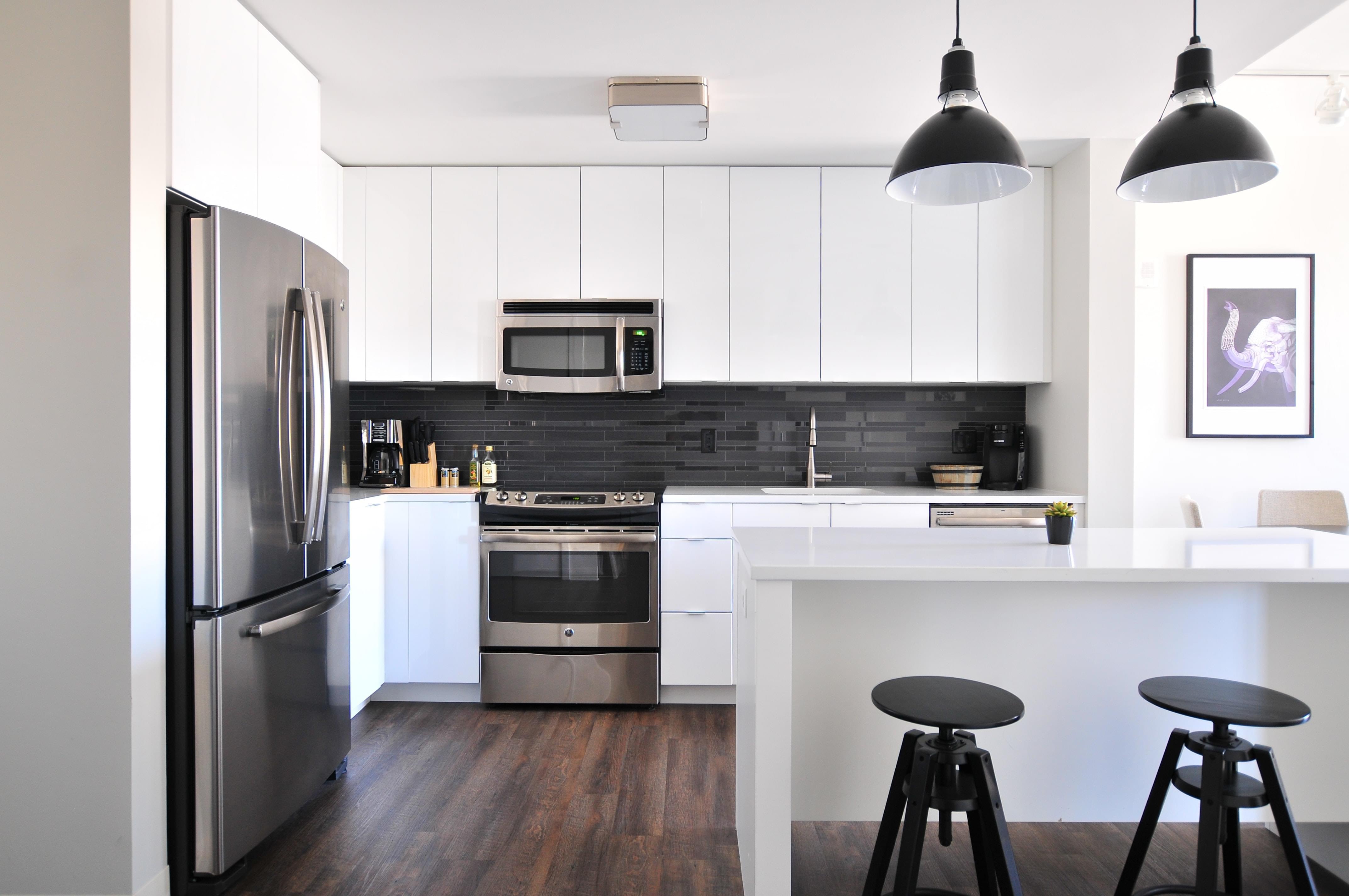 Choosing light colors for your roof
White and light-colored roofs reflect more sunlight and heat than dark-colored roofs. According to Energy.gov, "Conventional roofs can reach temperatures of 150°F or more on a sunny summer afternoon. Under the same conditions a reflective roof could stay more than 50°F (28 °C) cooler." Not only can light-colored roofs save you a great deal every month on air conditioning, but it can also extend the life of the roof, and qualify you for rebates from various government programs. Information about roofing materials and their reflectance can be found at www.coolroofs.org.
Insulate doors and windows
The Department of Energy estimates that 25% to 30% of residential energy from heating and cooling your home is lost through windows. Energy.gov offers some suggestions for insulating including:
Additional energy-saving tips
Though we've mostly focused on ways to keep your home cool, there are a number of other ways to reduce energy costs and keep your home energy efficient. Here are a few additional suggestions:
Consider solar panel installation
According to greenlancer.com, "On average, U.S. customers save about $1,500 a year by going solar—$37,500 over the course of 25 years. But for individual solar energy systems, these savings can vary from $10,000 to $90,000 depending on roof size, sunlight exposure, local energy rates and solar incentives." There's a lot of benefits to installing solar panels—they're low maintenance, allow for energy independence, and they're an environmentally friendly form of energy. A difficulty with solar panels is the upfront cost of installation, which, according to Forbes, could be about "$18,000 to install a 6kW grid-tied solar system." Also, solar panels don't work on every home. If your home isn't in a location where it gets a lot of sunlight, you're not going to benefit from their installation.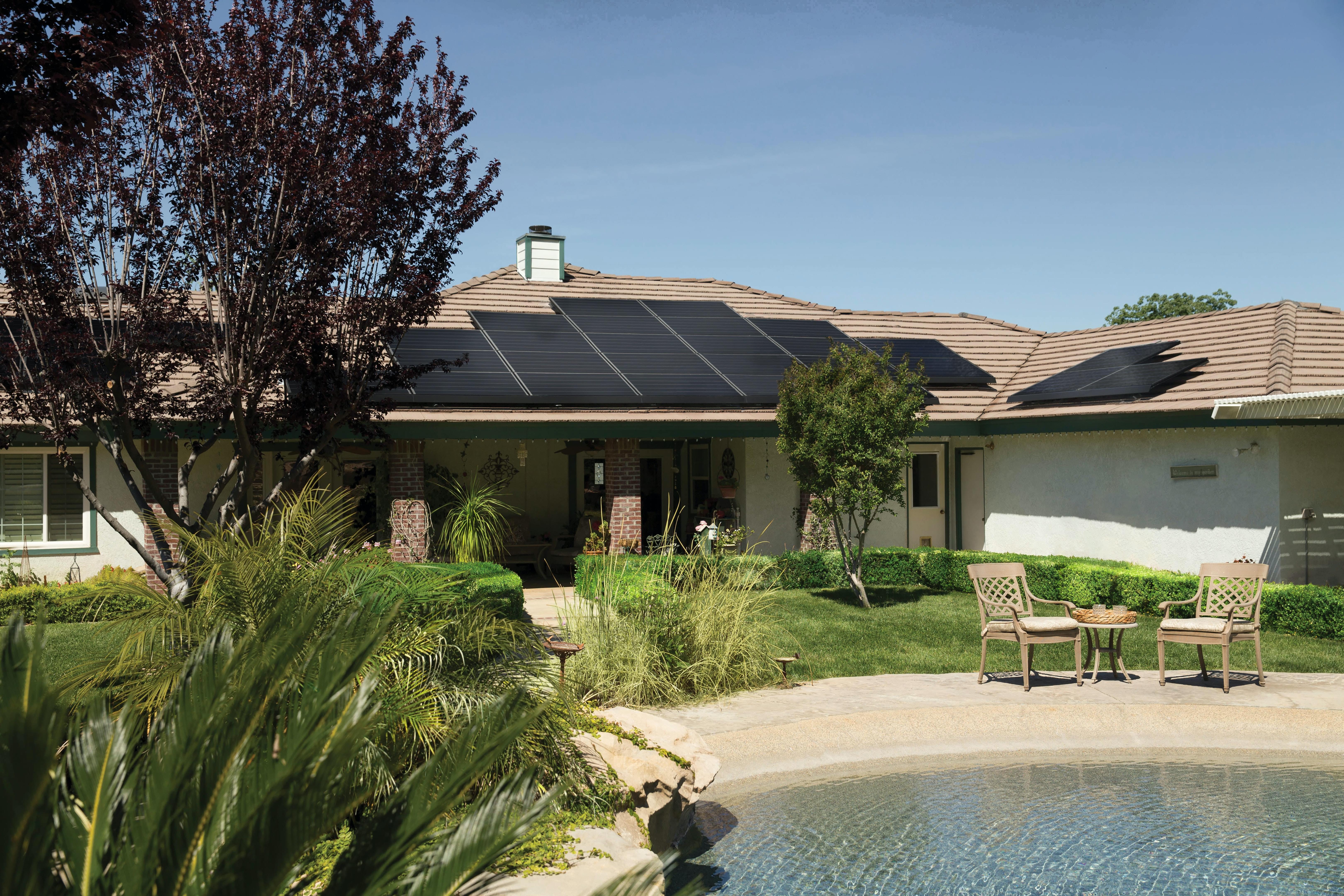 Look into tankless water-heaters
The problem with traditional water heaters is that the large tank is kept heated, even if the water isn't used. This could lead to an unnecessary use of energy. Tankless water heaters, on the other hand, provide hot water only when needed. According to the U.S. Department of Energy, a tankless water heater is 24% to 34% more energy-efficient than storage tank water heaters—as long as you use around 41 gallons per day. However, even if you double that amount, they are still 8% to 14% more efficient. The downsides of a tankless water heater include: limited hot water if you are using multiple hot-water appliances (for instance running the dishwasher, the laundry, and taking a shower at the same time), they also cost more upfront, and require maintenance once per year. However, with the longer lifespan and energy savings, it quickly pays for itself in just a few years.
Purchase Energy Star-certified appliances
Energy Star rated appliances can save U.S. homeowners about $14 billion dollars a year. On the individual level, this can mean yearly savings of about $2,000 per household. According to the National Resource Defense Council (NRDC), "replacing a 1980's model refrigerator with a new, Energy Star rated model can save you $100 a year in total energy costs, replacing a pre-1994 clothes washer with an Energy Star washer will save you as much as $110 a year, and a new, Energy Star dishwasher will save you about $25 per year on your utility bills." If you consider what that means for the 10 to 20 year lifespan of most appliances, it's clear that Energy Star appliances provide a great return on your investment.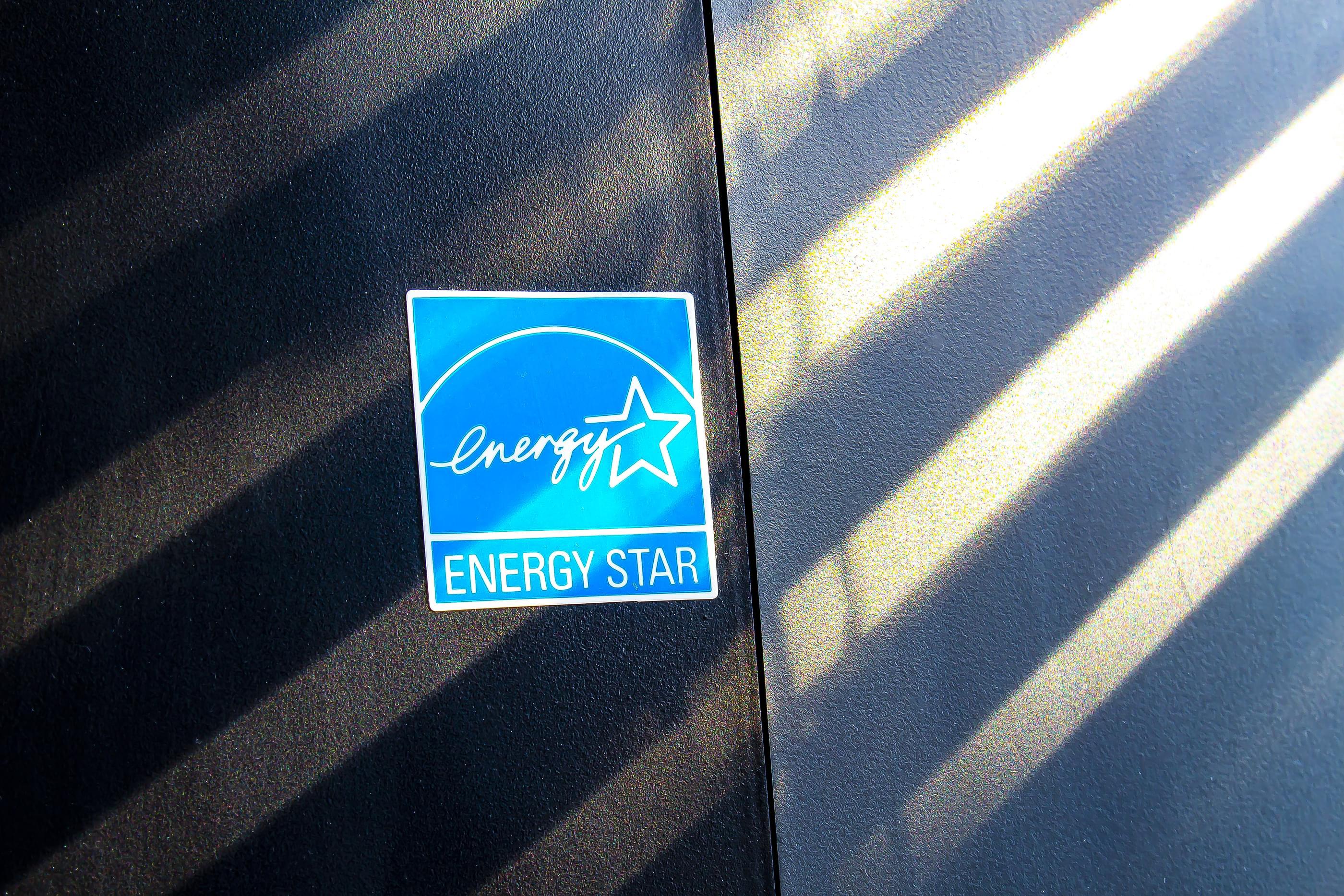 Looking for more local advice?
We're also eager to talk to homeowners about what features (like energy efficient upgrades) can add the most value to your home. Whether you're interested in buying, selling, or just curious about the market, give The Cassity Team a call. We'd love to answer your questions.