When someone hears "things to do in downtown," they tend to think of the nightlife. Bars, clubs, dancing—oh my!
And while downtown San Diego definitely offers these activities—we're looking at you, Gaslamp Quarter—they're far from the only things to do in downtown San Diego.
Just like the varied interests of San Diego residents, the things to do in downtown San Diego span sports, aquatics, parks, science and music. There's a little something for everyone, all in one easily traversable space.
When it comes to Balboa Park, the real question is what can't you do?
Between its collection of 17 different museums including the Air & Space Museum and Museum of Art, the Fleet Science Center Theatre's IMAX wrap-around screen, the Japanese Friendship Garden and restaurants, there's literally something for everyone at Balboa Park.
While the attractions listed above aren't free, the entrance to the park itself and its grounds, including the Spreckels Organ Pavilion, is absolutely free and open to the public.
Look out for free days for residents, too, to enjoy ticketed parts of the park or consider available ticket bundles.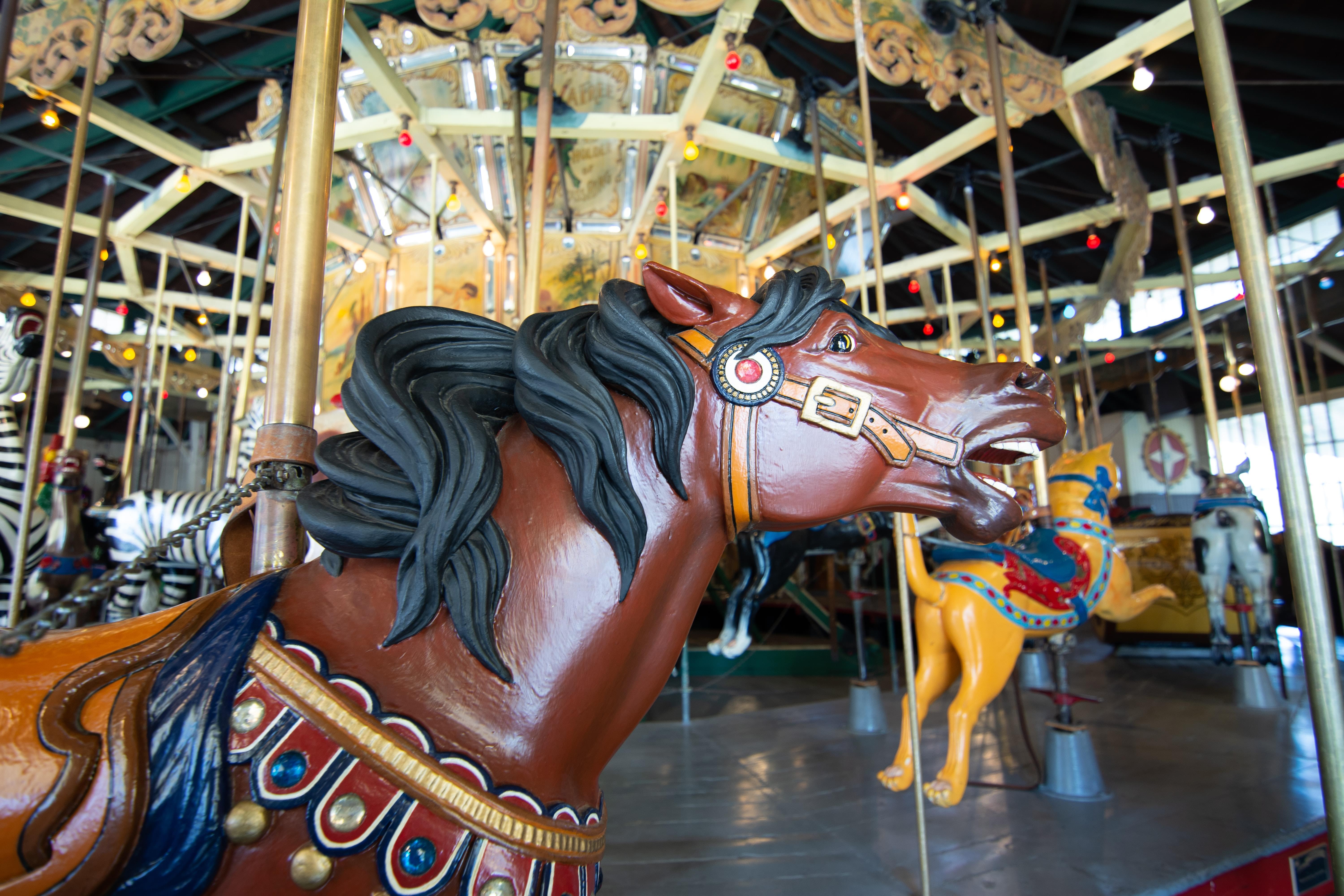 If you only learned about the world-famous San Diego Zoo after watching Anchorman, we won't hold it against you, but you really should give it a visit—it's world-famous for a reason.
With special add-on ticket options like a morning cheetah extravaganza with world-famous wildlife behavior specialists or an animals-in-action meet-and-greet to take you behind the scenes, a visit to the zoo isn't an event—it's an experience.
Located within Balboa Park, not only does the zoo contain your favorite animals in newly renovated enclosures, but the zoo also offers a sky tram with amazing views of both Balboa Park and the city. Bring your camera.
The historic Gaslamp Quarter, founded in 1850 as William Heath Davis' New Town, bears its name from the lights used to illuminate it back in the 19th century.
And although the history and architecture stand out as important aspects of the quarter, let's be real, San Diegans, tourists and neighboring visitors come here to drink.
Why wouldn't you feel comfortable hitting a spot or several with the quarter's walkability and trolley system?
Highlights include the cozy, underground (literally) Ginger's, classy speakeasy Prohibition Lounge and tri-level music, comedy and game venue The Tipsy Crow.
Located at the top of Horton Plaza, to reach it involves more than a few escalators, the Mad House Comedy Club hosts a daily open mic and a weekly 8-Comedian Showcase Special featuring comics who have appeared on Comedy Central, MTV, Hulu and more.
With two Friday night blocks for the showcase, you have the option of catching it early and heading out after for drinks or snagging dinner nearby and hitting the late show.
Mad House also has an in-house kitchen if laughing with your mouth full is more your vibe.
Booking more "heavy hitters" like Kevin Nealon, Brent Morin and Maria Bamford, the American Comedy Co. runs a bit more expensive when it comes to ticket prices, but it also serves up food, drinks and a centralized location, if you want to hit somewhere else first.
Either one you choose, you have two quality comedy establishments to visit.
A stop on downtown San Diego's trolley line, Petco Park serves up some local San Diego brews, including nearby Stone Brewing, while you watch the Padres face-off with any contenders.
And don't worry if you aren't a Padres fan, we have a fair amount of Giants supporters around here, too. If you aren't a sports aficionado, in the off-season, you can catch a concert or other event—Petco Park doesn't discriminate.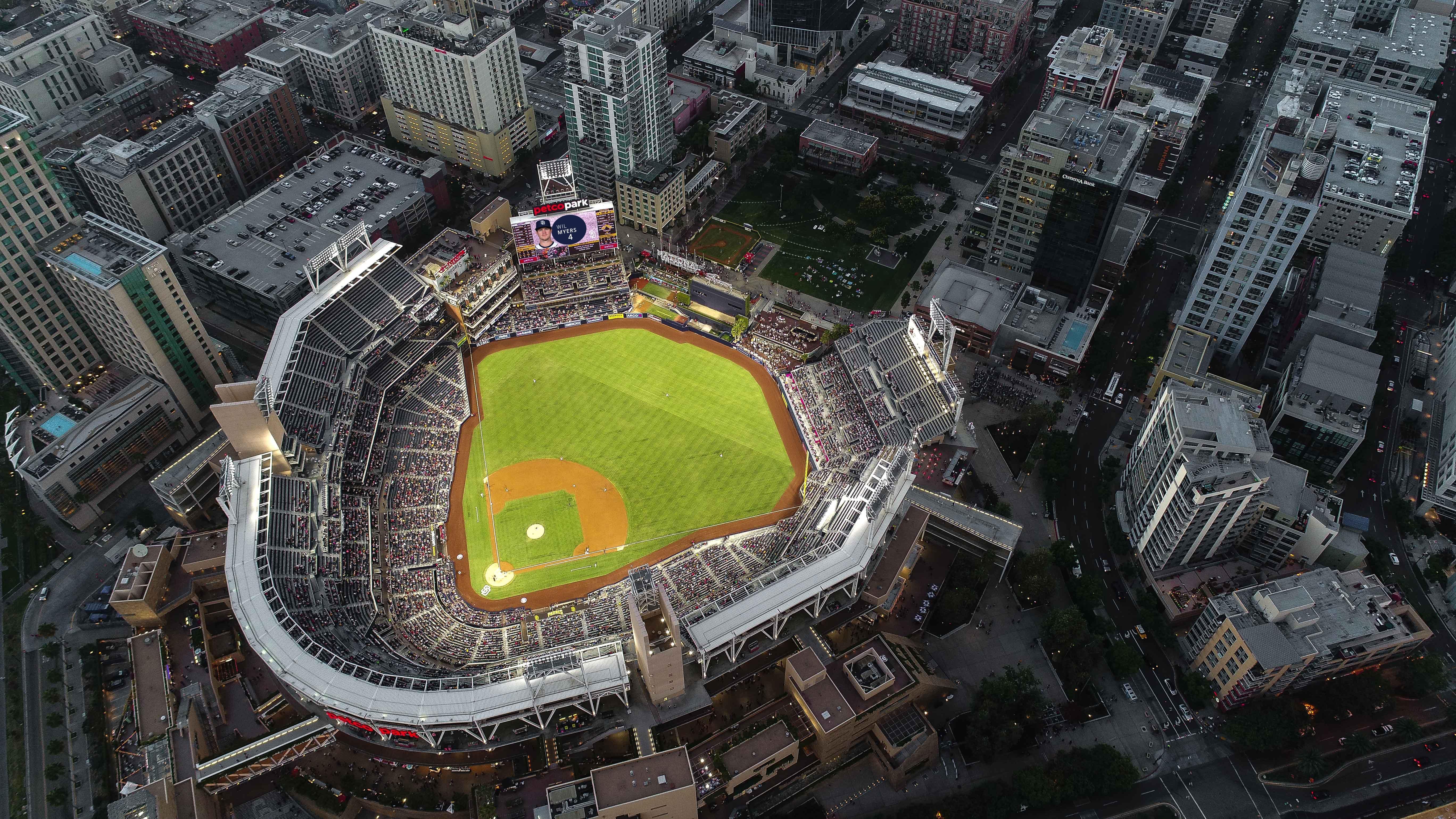 Whether you're interested in catching a touring act, hitting the World Famous Gospel Brunch, exploring some local bands or just vibing to a themed night (past themes have included Club '90s and a Dallas Fetish Ball) the House of Blues has you covered.
Annually, House of Blues SD also hosts the San Diego Music Awards, honoring local musicians like Switchfoot, Aviator Stash and Trouble in the Wind.
Buy the ticket, take the ride and take in all of the sights and sounds of any show you show up to—food and drink optional but available.
Plus, after the show, you can hit the streets and keep the night going into the Gaslamp, if you desire. The choice is yours!
Fan of the ocean or sailing?
Kick back and enjoy the view of the harbor from Waterfront Park, indulge in a bit of military history by visiting the USS Midway Museum or step onto the Star of India, the world's oldest active sailing ship. San Diego is a port city, after all.
If museums aren't quite your speed, buy a ticket for a Hornblower Cruise and sip cocktails in one of three boutique hotel-style salons.
Come step aboard and see San Diego through a sailor's (or yacht owner's) eyes.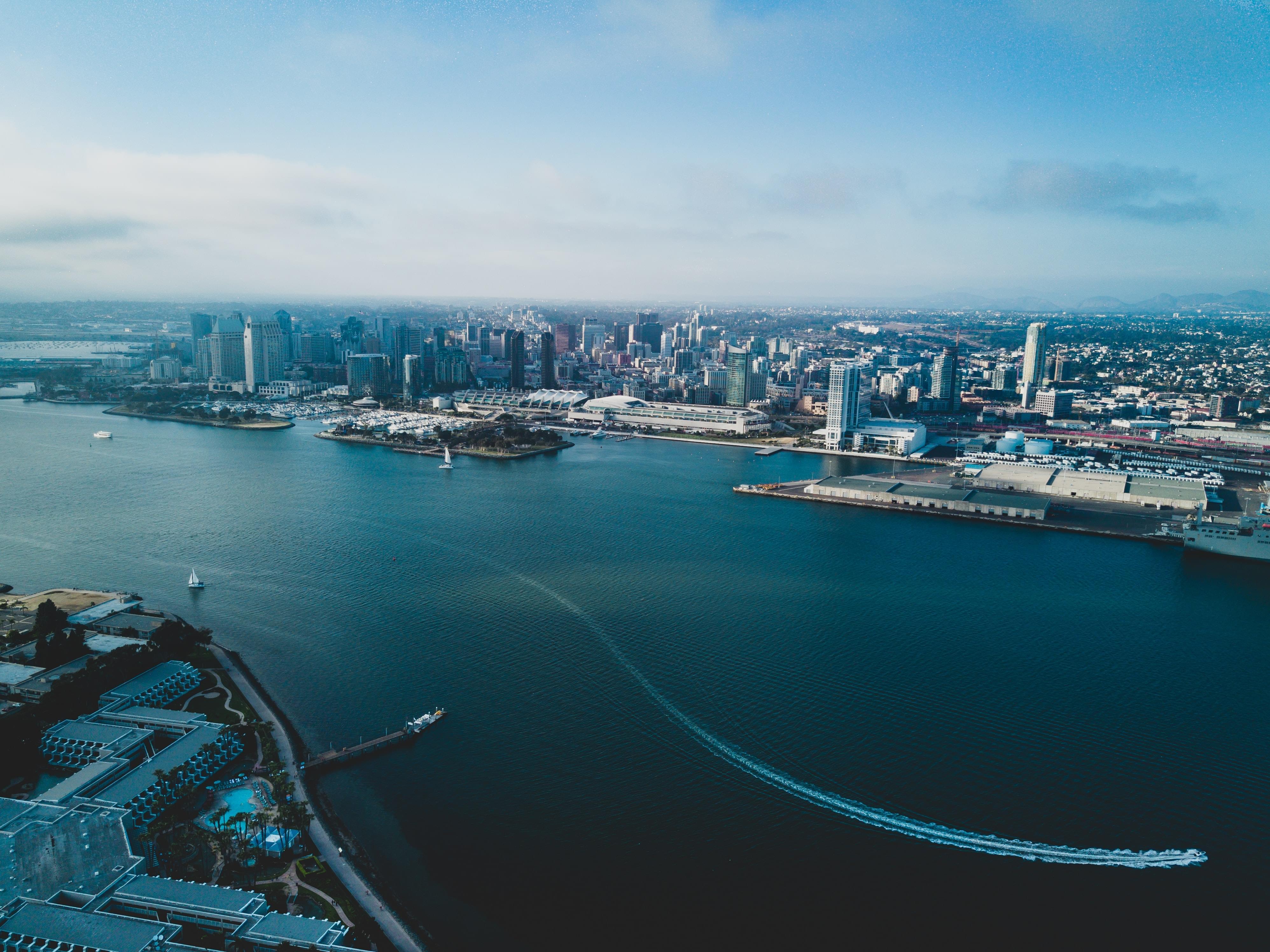 Why is a hotel on this list, you may wonder?
It isn't just a hotel: it's the Hard Rock Hotel and it transcends lodging for the night.
Located at the edge of the Gaslamp, adjacent to PETCO Park and a stone's throw to the San Diego Convention Center, the Hard Rock Hotel also houses 207 bar, Nobu San Diego and the (in)famous FLOAT Rooftop Pool & Lounge—who said rooftop pools were only for New York and L.A.?
Check-in and check out, but you'll probably never want to leave (even if you have tickets for the Convention Center).
Another historic section of downtown San Diego, Little Italy does, in fact, hold a candle to the Gaslamp. Its bars and restaurants are delectable enough by themselves, but Little Italy also hosts its own Farmer's Market on Wednesdays and Saturdays for those interested in cooking their own cuisines.
If you're looking for more contemporary art by local artists than Balboa Park has to offer, Little Italy galleries like 1805 Gallery, Jacqueline Lavenu Studio & Gallery and Adelman Fine Art, are a great way to experience local San Diego culture while supporting the residents who make it happen.
Plenty of gallery showings, cooking demos and more are tracked by the Little Italy Association, so be sure to check out their events calendar.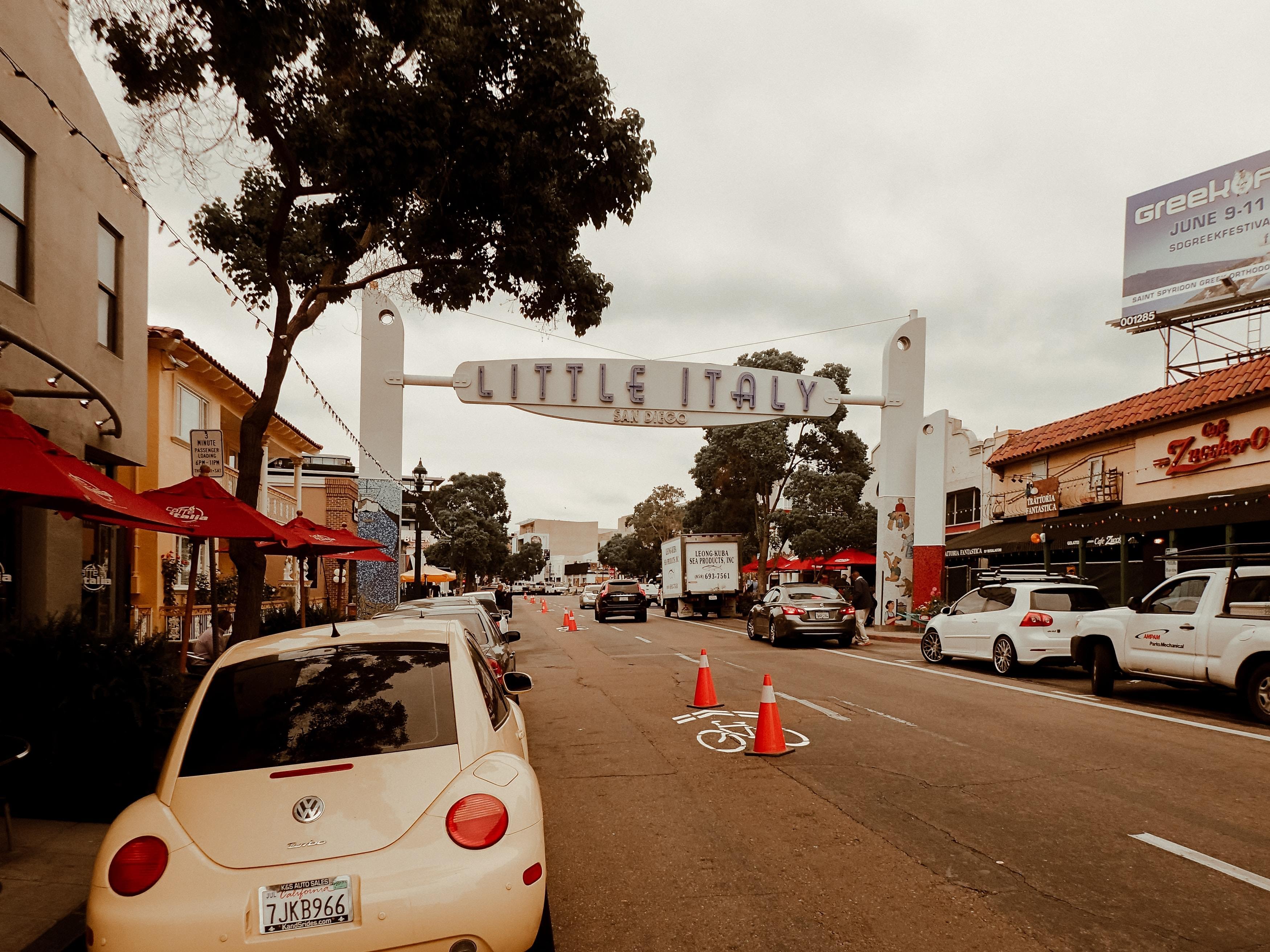 Ever heard of a little thing called Comic-Con?
Well, it's hosted annually at the San Diego Convention Center. But Comic-Con isn't the only thing gracing the Convention Center with its presence.
Dance alliances, talent competitions, varied national association meetings, championships and more use the Convention Center for their convening needs. Check out the Convention Center calendar to see if there's anything you'd like to get involved with while you're here.
Whether you're here for a night or for a lifetime, downtown San Diego has enough to keep you busy and fulfilled, no matter your interests. Next time you're searching for things to do in downtown San Diego, know there's plenty if you just go downtown and take a look.
Interested in making a move to San Diego? Our team is here to help.