Ever since 1902, when seaside lots sold for $350-700, Pacific Beach—or "P.B." as residents call it—has attracted those who have a love for coastal scenery, attractive architecture, and a good time.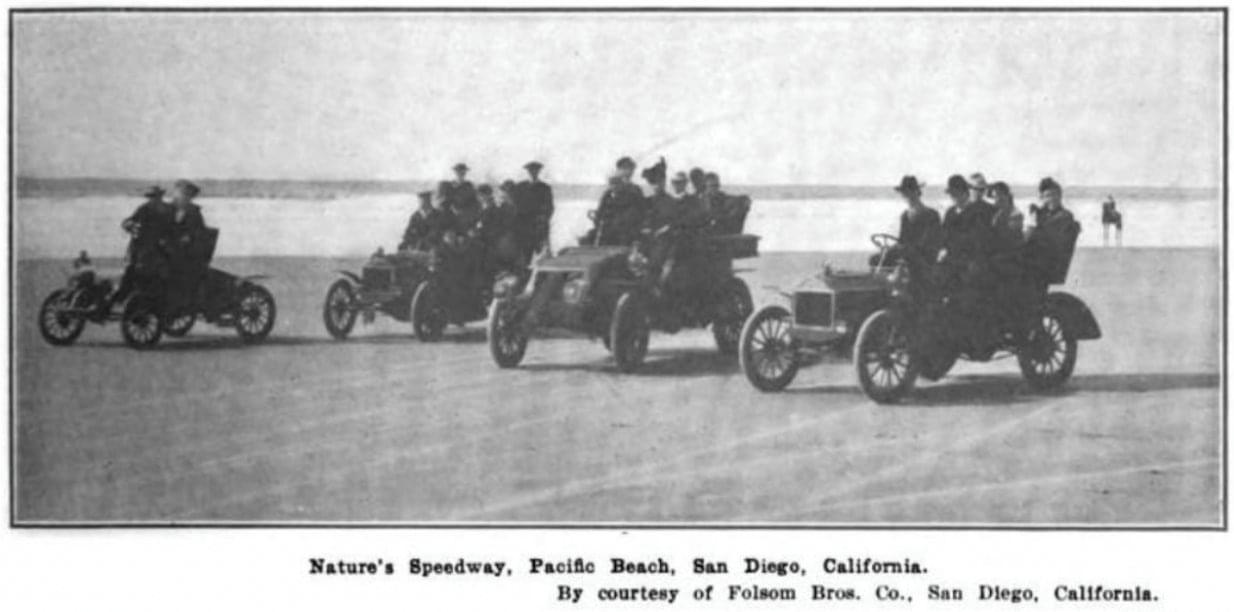 Situated on the northern side of scenic Mission Bay, Pacific Beach is home to one of San Diego's most active nightlife scenes. With a reputation for being the party capital of San Diego, P.B. enjoys an abundance of beach bars where you can savor drinks and conversation while the waves roll in. Homes in Pacific Beach average between $650,000 for condos and $2.8 million for typical 4-bedroom homes. The architectural styles here range from cozy craftsman, to Spanish cottages, to art-deco, and mid-century modern. Many of the luxury beachfront estates here display the smooth lines of contemporary minimalism.
This is the neighborhood where you'll find the famed Green Door Cafe, Second Nature, and JRDN restaurants. The most iconic part of P.B? The Crystal Pier which is one of the most popular Pacific Beach surf spots, featuring the long, historic wooden pier that offers sweeping coastal views.
Pro: Every day is like a mini-vacation
Many travel thousands of miles to get oceanfront views like the ones in Pacific Beach. And if you live here, you'll be able to experience them year-round. It's hard to beat San Diego weather. Here, the sun always shines and the temperature remains warm nearly all the time, but thanks to the sea breeze, excessive heat rarely becomes an issue.
A strong surf culture predominates P.B.'s aesthetic. The waves are considered intermediate in difficulty and can be surfed all year. And with a beach stretching all the way from Mission Bay to the cliffs of La Jolla, you can find many folks taking surf lessons, playing volleyball, frisbees, or skating on the boardwalk.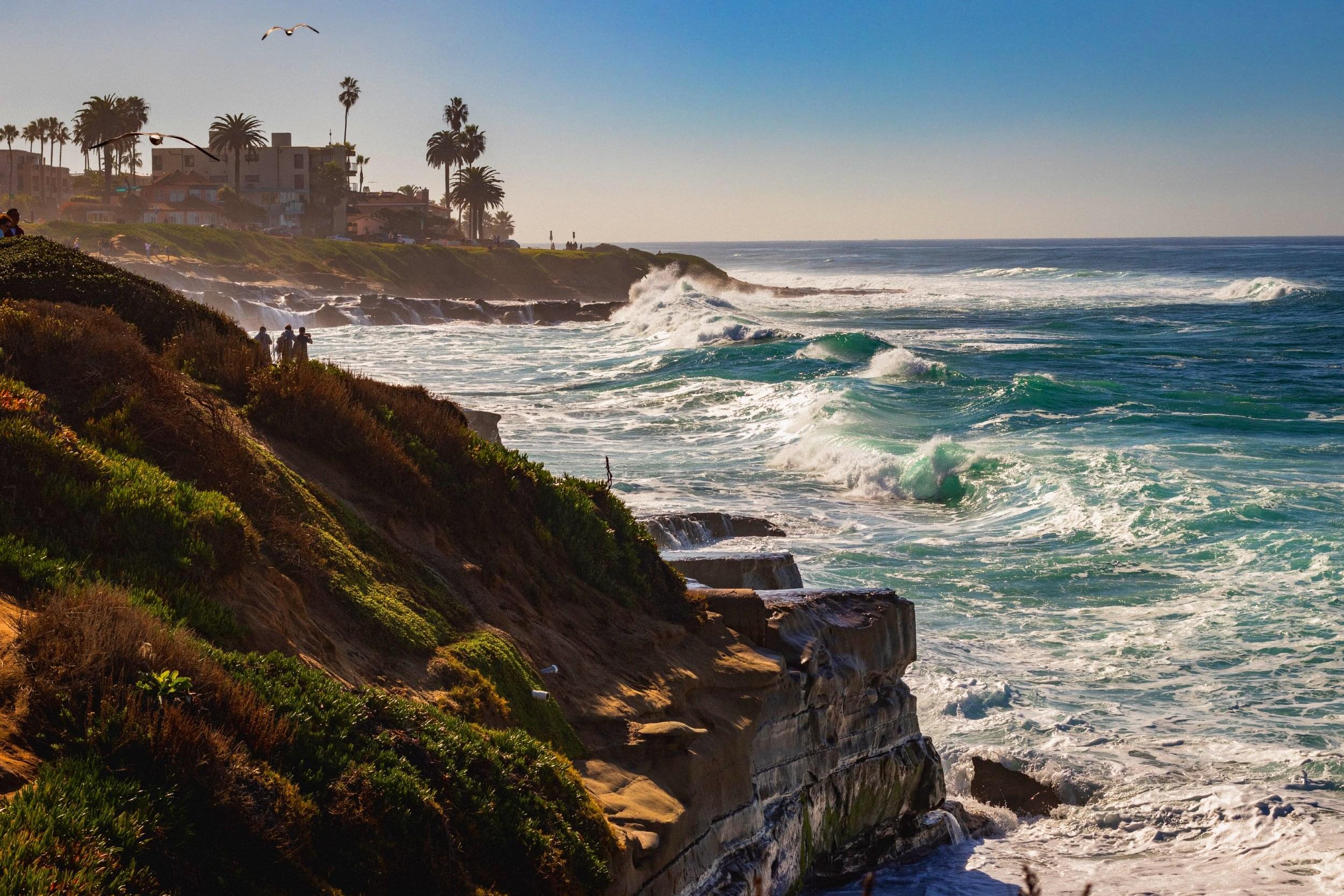 The downtown area caters to a younger crowd eager for nightlife, and the wide variety of pubs and bars offer something for everyone. The vibe is more casual than upscale, with many opting to walk around in shorts and flip-flops rather than the latest designer fashions.
Pacific Beach has been described as "a permanent Spring Break."
Eight unique parks and wetlands offer residents a chance to escape city life. At over 4,231 acres, Mission Bay Park is one of the nation's biggest aquatic parks. Residents can enjoy sailing, kite surfing, stand-up paddleboarding, jet skiing, wakeboarding, and so much more.
Kate Sessions Park, named for the botanist who was called "The Mother of Balboa Park," is a sprawling lawn with a view of the Pacific and plenty of areas for hiking and mountain biking. Meanwhile, Rose Creek provides wetlands and open space and is home to a wide variety of birds including endangered species such as the Light-Footed Clapper Rail, California Least Tern and the Least Bell's Vireo.
Pro: Very walkable/bikeable
According to Walkscore.com,"Pacific Beach is the 29th most walkable neighborhood in San Diego," and has a walk score of 74/100. Additionally, they say, "Most errands can be accomplished on foot."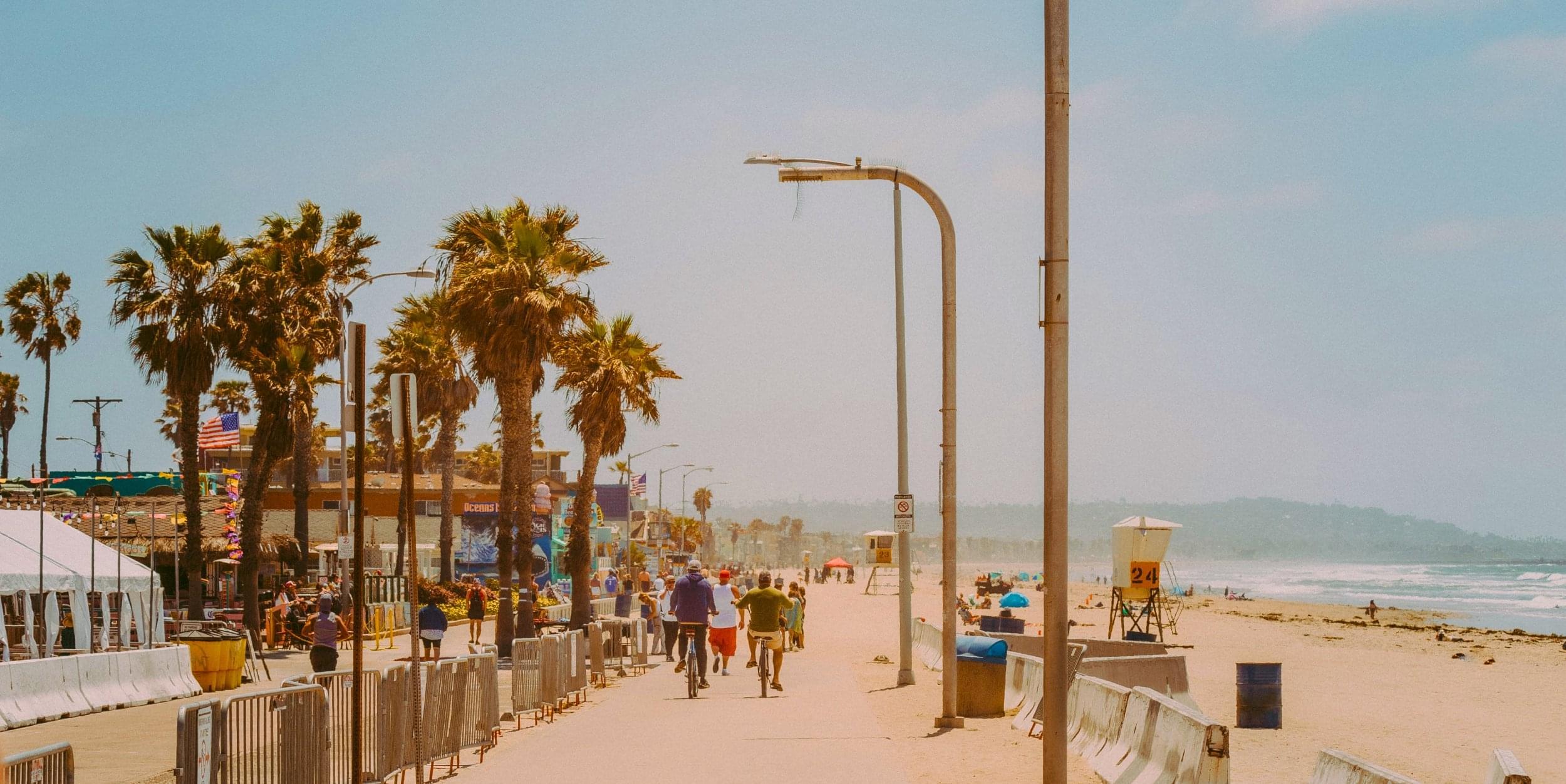 Since the neighborhood is one of the more expensive ones in San Diego, this means you can save money on gas/transportation by burning calories instead of fuel. This walkability might be why San Diego County has some of the healthiest residents in the country, with 1.5% fewer incidents of heart disease and a life expectancy that is 4.7 years longer than the rest of the country.
Con: Higher cost of living/more expensive homes
Unfortunately for those seeking more affordable homes, Pacific Beach is a pricey neighborhood to live in with the cost of housing being 189% higher than the national average and the cost of living 67% higher than the national average according to areavibes.com. Living in a scenic, summertime vacation setting year-round does come with a price tag and that's why Pacific Beach has housing that is priced 59% higher than the rest of San Diego.
Con: Climate change's impact on coastal neighborhoods
Nasa.gov states that "Global sea level has risen an average of 0.13 inches (3.3 millimeters) a year since satellites began precisely measuring sea surface height" back in 1992. Starting around "2010, sea level along the U.S. West Coast began steadily increasing." This means that properties near the Pacific coastline may face increased erosion, flooding, and other climate-change-related destruction. Ben Hamlington, a NASA Jet Propulsion scientist says, "Based on historical data, there are indications that elevated sea level rise rates could persist much longer. We could see 20 years of elevated rates." Hamlington adds that if the Antarctic ice sheet melts, that could lead to West Coast sea level rise greater than the global average.
The city of San Diego's website has a wealth of information on climate change and its impact. And they're also developing Climate Resilient SD which is described as "a plan to ensure residents will continue to thrive in a changing climate."
A few final facts about Pacific Beach:
The highest priced home in Pacific Beach was

3675 Ocean Front Walk

which sold for $11,455,000 in April of 2021.

Pacific Beach has a 3.2-mile boardwalk.

Established in 1887, P.B. is one of San Diego's oldest suburbs.

Crystal Pier extends a whopping 872 feet into the ocean.
Looking for more insights into San Diego life?
Whether you're buying, selling, or just eager to learn more about living in San Diego, the Cassity Team is here to help. Call or text us at 619-800-6178 if you're interested in working with our team, or fill out the form below to follow along as we share updates on everything from local hot spots, to community events, and real estate.
Need more advice about what San Diego neighborhood is best for you? We can help! Just give us a call at (619) 800-6178.