Remember the days when Millennial buying-power was the talk of the town and we were killing everything? Believe it or not, Millennials are no longer the spry, youngsters we once were.
Now, most of us are in our thirties and forties, settling down and starting families—whether those consist of humans or something hairier.
But that doesn't mean Millennials are ready to go live on rural farms, embrace minimalism or cut out of the nightlife entirely.
Either way, we're looking for a little bit of space and, most importantly, something in our price range. Although, these days, prices are climbing and climbing in San Diego.
If you plan on making a move, the time is now—the last available U.S. Census, 2019, recorded the median household income throughout San Diego as $78,980.
Here are the best neighborhoods in San Diego for Millennials looking to enjoy the best of both worlds: city life at a slower pace or more open space with the city just in reach.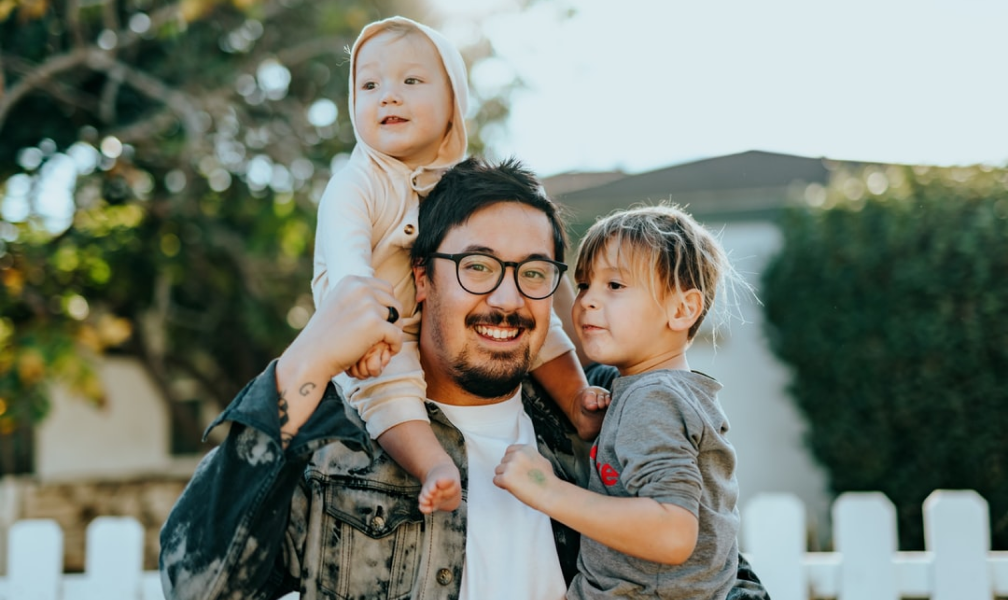 Up in North County San Diego, we have the seaside town of Oceanside.
The downtown area has come into its own in the past few years, leaning into its Shop Local campaign and championing local artists.
You can see their work as murals on the sides of buildings (see: Northern Pine Brewing, Star Theatre, Pipeline Physical Therapy and more).
In fact, a narrow road parallel to Coast Highway, dubbed Artist Alley, features murals throughout its length and hosts a monthly Makers Market where artisans sell their wares.
Home to a collection of locally-owned breweries, bars, retail stores and coffee shops lining Coast Highway, Oceanside boasts a walkable, coastal life that supports small businesses and independent creators.
Every Thursday, Oceanside closes down the main street to host its morning Farmers Market and evening Sunset Market, showcasing local farmers, eateries and other independent businesses.
If you're looking for a bit more space and a little less nightlife in your immediate vicinity, heading a mile or two inland brings you to a more suburban area with grocery oases and expansive public parks.
East of Oceanside lies Vista, a town going through a cultural renaissance not dissimilar to Oceanside, but farther from the coast.
Vista Village has sprouted a downtown area full of microbreweries and tasting rooms like Belching Beaver, Guadalupe Brewery Tap House, Dog Haus Bier Garten, Best Pizza & Brew Vista and more cropping up every year.
The Vista Village Transit Center makes travel between downtown Vista, downtown Oceanside, San Marcos and Escondido highly accessible.
A Sprinter ride west gets you from Vista to the beach in about 20 minutes. Plus, Vista is one of the few cities within reach of the coast that is still zoned for horses, goats and other farm animals—Vista, for when you want space and suds.
Farther down the coastline, south of La Jolla and north of Mission Bay, rests Pacific Beach: similar in vibes to Oceanside but in closer proximity to downtown San Diego.
If you sometimes get wild hair and want a night out in the Gaslamp but prefer the laidback beachlife most of the time, Pacific Beach is the choice for you.
Very walkable with an abundance of smoke shops, thrift stores, yoga studios and an established bar scene, Pacific Beach is for the hippie with an office job and 401k.
Boasting plenty of outdoor patios for those with animals, Pacific Beach is a great place for having a morning cold brew coffee or a late nightcap before strolling home with your dog(s) in tow.
If you like stopping by Pacific Beach for, well, the beach but hate the bar scene, Clairemont, just northeast of Pacific Beach, maybe the way to go.
A more family-friendly neighborhood, Clairemont's suburban setup contains more expansive parks, like Tecolote Canyon Natural Park, Marian Bear Memorial Park and Stevenson Canyon, and quieter neighbors than the bars and beaches of other entries on this list.
Yes, the eponymous high school from Fast Times at Ridgemont High was based on Clairemont High School, but don't let that deter you from the area—or the school system. The '80s were a different time.
Northwest of the hip Hillcrest neighborhood and just south of Old Town State Historic Park, Mission Hills provides easy access to the San Diego International Airport and Port of San Diego.
A short ride to Sunset Cliffs and Point Loma's Cabrillo National Monument, Mission Hills is the perfect neighborhood if you've traded hours-long bar outings for hiking boots.
Only an 11-minute drive to Mission Bay, which includes Fiesta Island, SeaWorld, and the San Diego Youth Aquatic Center, Mission Hills stands out as a wholesome, outdoor-centric choice for Millennials with growing families.
Named for their respective relations to Balboa Park, both North and South Park offer artisanal coffee shops and bars minus the foot traffic of downtown San Diego.
Although demographically similar, North Park tends to attract a younger crowd (see: Coin-Op and Soda Bar) from the nearby colleges while South Park borders the historic, expensive Golden Hills neighborhood.
This means, on a spectrum of nightlife, North Park falls closer to bar-centric than South Park, but both pale in comparison to the Gaslamp. North Park also hosts the annual Adams Avenue Street Fair, a weekend of over 100 local musical acts across seven different stages and a beer garden featuring local breweries.
Choose between the two based on your bedtime—no shame if you prefer to head in early. And even if you do choose the quieter of the two, remember the neighborhoods border one another.
Put your kids to bed and then hit a show at Soda Bar.
With a lower median household income than other entries on this list, Imperial Beach offers a lower price point west of the 5 for families looking to become newly-minted homeowners.
Its proximity to downtown San Diego, beautiful Coronado and the Mexican border make it an ideal location for those who like to go out—whether to engage in the community, chill by the beach or go on some international travel on short notice.
The sheer number of parks sprinkled across Imperial Beach cannot be understated: you have Dunes Park, Veterans Park, Circles Park, Tijuana River National Estuary Visitor Center, Border Field State Park and, right on the Tijuana border, Friendship Park.
To the North, there's Imperial Dog Beach on the border of Coronado. So many options for outside, public spaces!
The best neighborhoods in San Diego for Millennials are a bit different these days than they would have been during our heyday, but then again, who decides what makes a heyday?
Choose the right neighborhood for you and your loved ones—humans or not.