What's it like in Point Loma?
If you love history, nature, and the outdoors, Point Loma is the place to put down your roots. Known for its spectacular views, bayside dining, and awe-inspiring sea caves, Point Loma is one of San Diego's most-visited neighborhoods.
The heart of Point Loma is called Point Loma Village. There, you'll find streets lined with jacaranda trees and the scenic results of the community's many beautification efforts. Nearby Liberty Station, the site of the former Naval Training Center, also has residential and educational sections. The Point Loma peninsula is an area of geological wonders and cultural richness that has seen many changes over time. It's home to a number of celebrated parks and attractions, from the historic Point Loma Lighthouse to the spectacular views available at the Cabrillo National Monument. Here, you'll enjoy everything from sea kayaking on San Diego Bay to the outdoor concerts at Humphreys' Concerts By The Bay.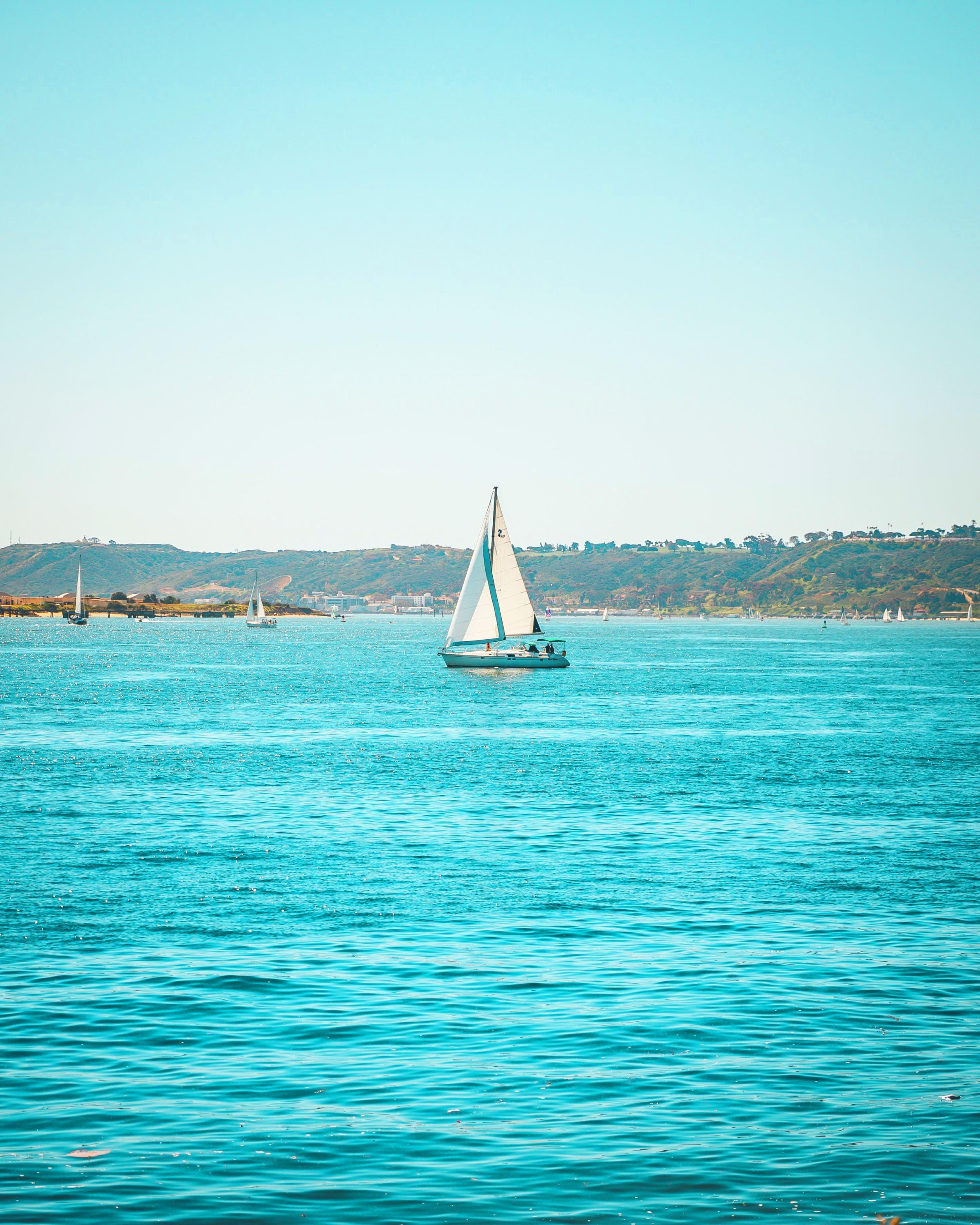 Boating enthusiast? San Diego's yachting industry is a vital part of the local Point Loma economy. A community of Portuguese descendants has long called the area home thanks to their acumen as seafarers and the entire area comes out to celebrate the Festa do Espirito Santo celebration that's held every year.
All these amenities do come with a price tag. Point Loma is one of America's most expensive neighborhoods. But if Point Loma is in your price range, you'll enjoy a life that feels like a year-round vacation
1. You plan on enjoying the surrounding beaches and waterways
If being near the ocean is important to you, Point Loma is the place to be. With the San Diego Bay on one side and the Pacific Ocean on the other, you'll never be far from all things surfing, boating, kayaking, and scuba diving. This is where all the yacht clubs are, so if upscale seafaring is your main hobby, you've come to the right place.
2. You appreciate a slower pace
Since Point Loma is quite a ways from downtown, this spot is best for those who enjoy walking, hiking, bike riding, and lounging by the beach. It's a perfect place for those who are either retired, employed locally within Point Loma or who work remotely. Those who need to commute inland could get frustrated by the travel time.
3. Fine dining is an essential part of your lifestyle
Envisioning yourself enjoying a cocktail while taking in the view of the bay? Bali Hai is a local favorite. For the perfect island experience, this sprawling Polynesian restaurant is a must. From mai tai cocktails to delicious seafood dishes, they use local ingredients. And with such a beautiful setting, it's easily one of the best dining spots in town. Other top choices for exquisite dining include Peace Pies, Phatties, Hugo's, Humphrey's, Jimmy's Famous American Tavern, and Pure Thai.
Ready to see if your dream home is in Point Loma? Take a look at the following listings available now:
5 Point Loma Homes Available Now
1) 2993 Lawrence, San Diego, CA 92106 - $1,300,000
2 beds, 3 baths, 1,587 sq. ft.
Listed by Brooks Howard • DRE #01806487 • Krone & Bushard, Inc.
SDMLS #220025591
2) 630 San Antonio Ave, San Diego, CA 92106 - $2,300,000
2 beds, 2 baths, 1,425 sq. ft.
Listed by Paula Michalski • DRE #01054349 • Corcoran Global Living-Temecula
SDMLS #SW22061527
3) 2221 Historic Decatur Rd, #61 San Diego, CA - 92106 $999,999
2 beds, 3 baths, 1,101 sq. ft.
Listed by Philip Halbert • DRE #02012415 • Sill Realty Group
SDMLS #220025692
4) 2144 Froude St, San Diego, CA 92107 - $1,275,000
2 beds, 2 baths, 758 sq. ft.
Listed by David Miller • DRE #01389997 • Swell Property
SDMLS #NDP2209928
5) 2287 Caminito Pasada, #103 San Diego, CA 92107 - $749,000
2 beds, 3 baths, 1,074 sq. ft.
Listed by Tami Fuller • DRE #01000767 • Coldwell Banker West
Listed by Ronda Fox • DRE #01447029 • Coldwell Banker West
SDMLS #220024343
What's it like in Mission Hills?
Upscale and trendy, Mission Hills is one of the city's oldest neighborhoods. With a rich architectural heritage, it is home to Classical Revival style and Spanish Colonial Revival style buildings. The area is primarily residential, with boutique shops and restaurants along Washington Street, in the West Lewis Shopping District, and in other clusters.
In addition to the historical attractions like the Whaley House Museum, Old Town, and La Casa de Estudillo, this neighborhood offers several nearby parks. Pioneer Park, Presidio Park, and Palm Canyon all serve as recreational parks within the neighborhood.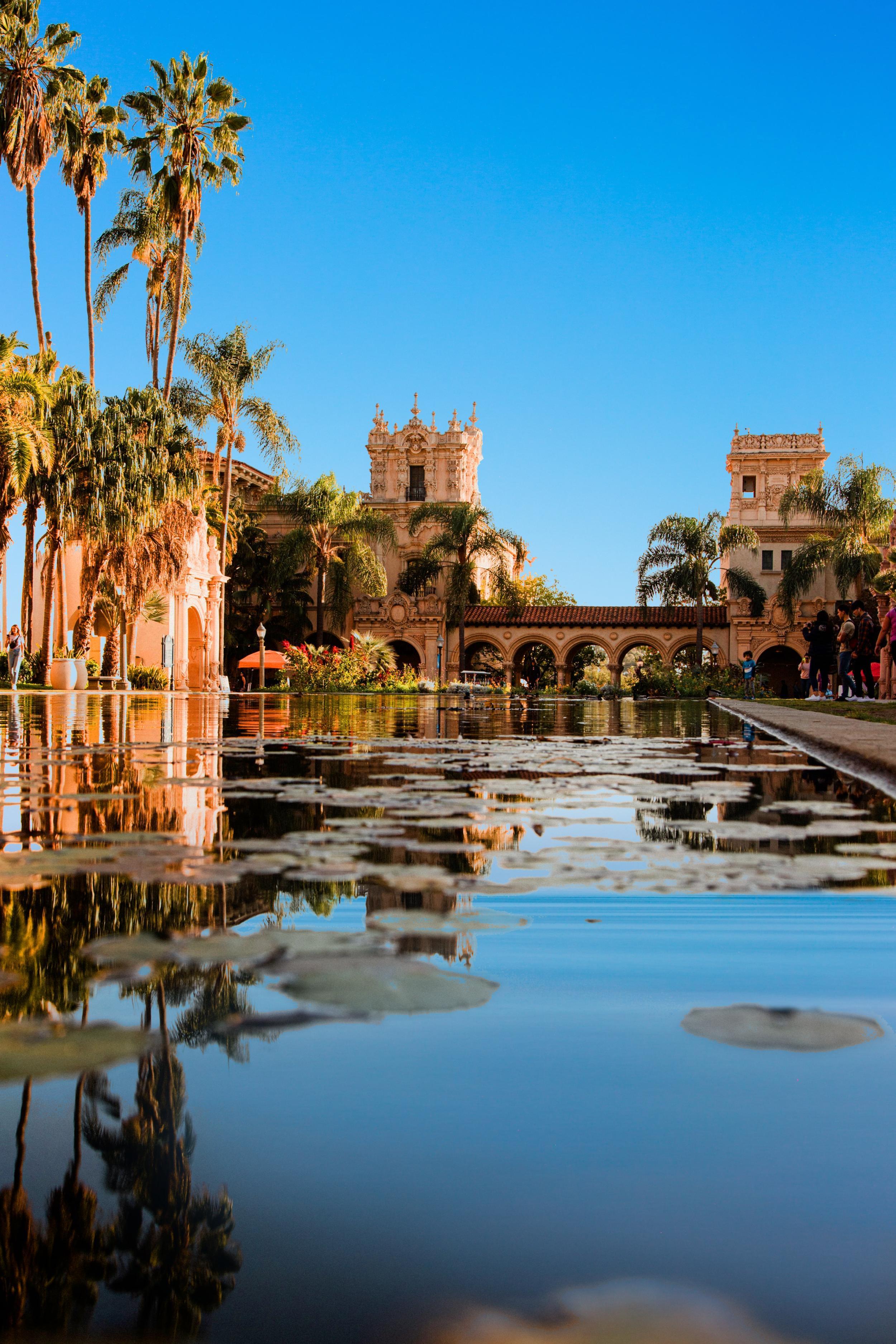 There's no shortage of things you and your household can enjoy in Mission Hills. Stroll through nearby Balboa Park, where you can take in the sites of the world-famous San Diego Zoo as well as many other museums. Embark on a leisurely bike ride through the local scenic wonders, have a lovely picnic, and savor the local shopping boutiques and old-world cafés.
As with Point Loma, Mission Hills homes come with a hefty price tag, but there's so much to enjoy and the neighborhood architecture is simply breathtaking.
Why live in Mission Hills?
1. You want a neighborhood that's highly walkable
Mission Hills is the 35th most walkable neighborhood in San Diego with a walk score of 70! According to Walkscore.com, most errands can be accomplished on foot in this community. With 107 restaurants, bars, and coffee shops to enjoy in Mission Hills, residents can walk to an average of 2 restaurants, bars, and coffee shops in 5 minutes.
2. You want something that's centrally located
Most residents who live in Mission Hills have an average commute that is just 15-30 minutes, according to Neighborhood Scout. Nestled between the 5 and the 8, freeway access is a breeze, so the drive to area attractions, universities, and employers is as uncomplicated as possible. The University of San Diego is just an 8-minute drive from central Mission Hills. Likewise, Scripps Mercy Hospital is a 9-minute bike ride.
3. The way a neighborhood looks is important to you
With so much historical architecture and open space greenery, Mission Hills is an attractive neighborhood. You'll enjoy the many sights and when friends come to visit, there will be no shortage of recreation and delectable eateries.
Thinking Mission Hills might be the right place to call home? We've rounded up five Mission Hills properties you can look at right now:
5 Mission Hills homes available now
1) 1991 Titus St, San Diego, CA 92110 - $2,099,000
5 beds, 4 baths, 3,335 sq. ft.
Listed by Luke Middleton •DRE #01744850 • Big Block Realty, Inc.
SDMLS #220025724
2) 1725 W Montecito, San Diego, CA 92103 - $1,895,000
3 beds, 3 baths, 1,928 sq. ft.
Listed by Jorge Verdugo • DRE #01468384 • Seller's Corner Real Estate
Listed by Kaushal Patel • DRE #02048174 • Seller's Corner Real Estate
SDMLS #220025244
3) 4384 Arcadia Dr, San Diego, CA 92103 - $2,499,888
4 beds, 3 baths, 3,000 sq. ft.
Listed by Todd Armstrong • DRE #01256537 • Compass
SDMLS #220024692
4) 2266 Juan St, San Diego, CA 92103 - $2,079,000
4 beds, 3 baths, 2,050 sq. ft.
Listed by Claudette Cooper • DRE #01412748 • RE/MAX City Real Estate
SDMLS #220022521
5) 2003 Sunset Blvd, San Diego, CA 92103 - $4,400,000
5 beds, 4 baths, 4,886 sq. ft.
Listed by Janna Hernholm • DRE #00841932 • Pacific Sotheby's Int'l Realty
SDMLS #220021759
Any of these catch your eye?
The Cassity Team is here to help you every step of the way! We understand how stressful a real estate transaction can be and we want to do our part in making your life easier! Whether you're looking to buy or sell, The Cassity Team is ready to help you every step of the way. Reach out and tell us your plan. We love helping people make the right choices for their finances.
All listings provided courtesy of SDMLS.
If any of the properties on this list have the makings of your dream home, give us a call today at (619) 800-6178 to learn more!