When you think of food in San Diego, chances are you're thinking of suds, seafood and south of the border eats.
And you're not wrong—the best places to eat in downtown San Diego mainly fall into these three categories. San Diego has too many microbreweries to count, a craft beer hotspot, and they're starting to lean into the food side of service, competing with some of the tastiest restaurants in town for everyone's benefit.
But don't worry if bar-style food, things that swim, or spice aren't your ideas of a good time—San Diego has nothing if not variety. Next time you're craving more than a quick bite, give one of these spots a shot and thank us later.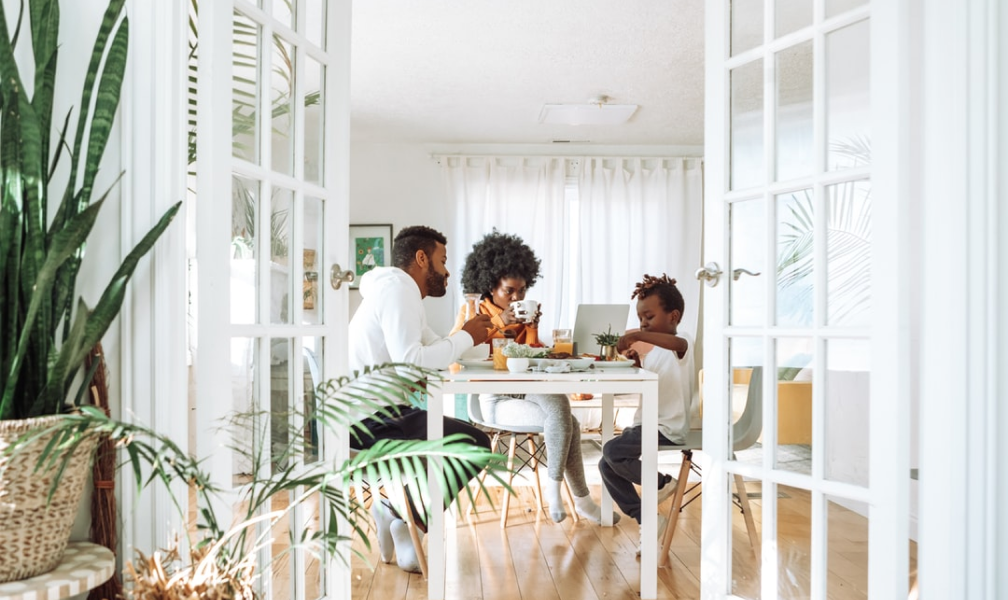 If you're a connoisseur of all things meat, Born and Raised in Little Italy identifies and provides. But their non-meat sides, ranging from roasted cauliflower to hashbrowns, aren't to be balked at, either. Enjoy a spread of their offerings on their rooftop patio bar with a view of the San Diego skyline or dine inside and gaze at their ornate, speakeasy-style decor (including a floral floor-to-ceiling fixture—trust us, you just have to see it—and bar-length glass chandeliers).
Although their website makes it seem like a reservation-only establishment, they do take walk-ins, but you probably won't get a seat—play it safe and reserve ahead of time.
Comfort food might mean something different to everyone, but Rustic Root decided to take this concept to a new level by transforming the usual comfort trappings into a uniquely Californian spread. What does that mean, exactly? Well, it means your Southern Corn Fritters contain fresh crab meat, your Rusted Fried Chicken comes with creamed kale and there's a healthy amount of avocado everywhere.
If you're a brunch lover, be sure to experience their benedicts, scrambles and bubbles and berries servings. And don't forget to check out their pancake of the month. Did we mention you have the option to indulge on Rustic Root's rooftop? Don't pass up this one.
Greek for "the most beautiful," Callie is aptly named—the restaurant pairs Mediterranean cuisine and local San Diego produce with a New York-sensibility, where Chef Travis Swikard trained under French chef Daniel Boulud, to make beautiful, colorful dishes served up in a warm but modern aesthetic.
Although the Mediterranean and San Diego may seem unlikely bedmates, it makes sense—the climate in San Diego is classified as Mediterranean: hot, sunny and dry summers, and cooler, wetter winters. Of course the flora and fauna of San Diego would slip into Mediterranean dishes with ease. Slip into Callie to experience this natural fusion of places and tastes.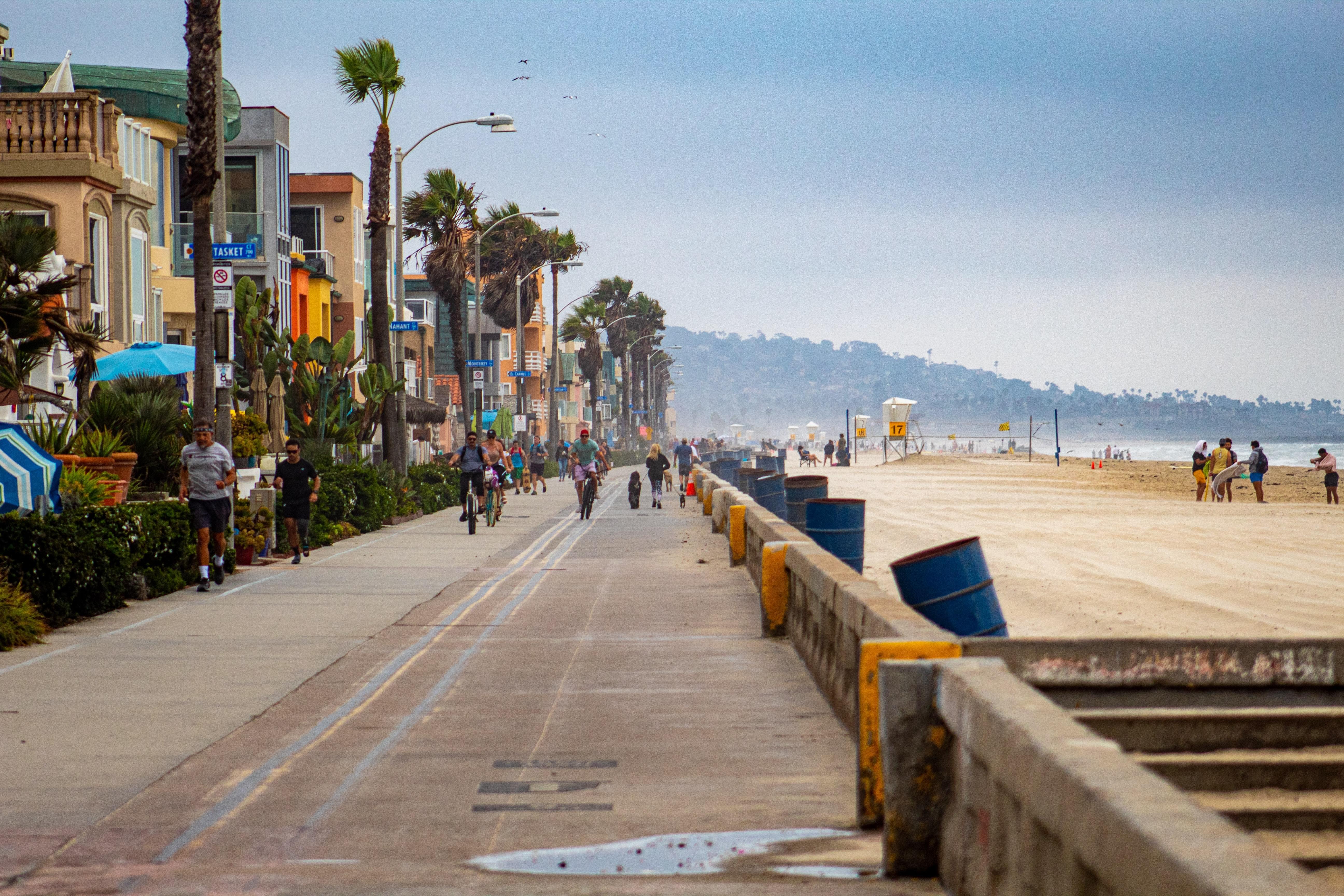 El Puerto Seafood By the Park
Let's say you scored tickets to an event at Petco Park, but you want to pregame with some delicious food without veering too far from your end destination. What's a hungry Petco patron to do? Simple: stop in at El Puerto for some fresh Mexican food using locally-sourced ingredients. The best part? They're quick service, for if you want to grab and go since the game's about to start, or you can dine in if you're better with time management than others–stop bragging.
And of course, a pregame at a Mexican restaurant wouldn't be a pregame without a sweet and salty margarita—and El Puerto definitely won't let you down when it comes to that.
Let's say you were out late hitting bars in the Gaslamp and need some sort of sustenance to recover from the previous night. It's around 8 a.m., and you're inexplicably unable to sleep and just want breakfast—breakfast with a kick to get you going. Inadvertently, you've just described what Cocina 35 can give you: the best chilaquiles, or traditional Mexican breakfast, in town. And a cafeteria-style set up lets you serve yourself, letting you nurse your hangover in peace.
And if you need to rehydrate and, ideally, shorten your recovery time? Snag a half—or whole, we don't judge—gallon of Mango con Tajin y Limon, Horchata (rice milk with cinnamon), Jamaica con Fruta (hibiscus tea and citrus) or La Verde (celery, cucumber and lime). Cocina 35 is ready to prep you for your day.
Finding Roxys Tacos, at first, may prove difficult. Attached to PURE BAR & GRILL and without its own web presence, it's an easy spot to miss if you don't know what you're looking for or are caught up at the busy bar next door. If you've reached the empanada place, you've gone too far.
But Roxys Tacos is worth the initial disorientation. A local favorite, enough amazing things can't be said about their tacos, burritos and other standard taco-stand fares. Hit them up on your way to Balboa Park or the Gaslamp, depending on your final destination.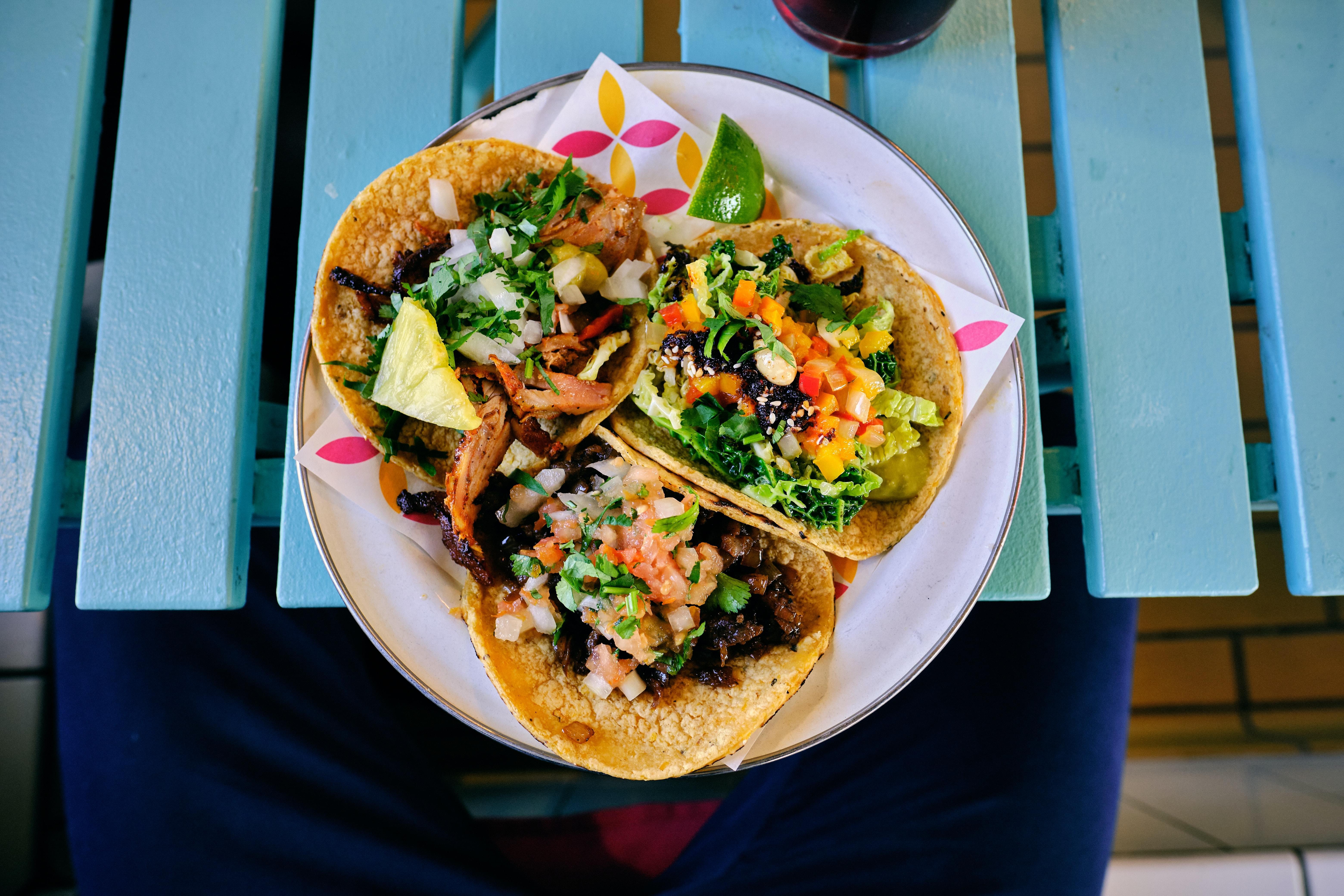 With a tagline like "Plants, Booze & Revelry," if you don't have an idea of the atmosphere you'll encounter at KINDRED, you soon will. And the food menu? If "plants" didn't clue you in, it's vegetarian cuisine—but this isn't your mother's vegetarianism. With a menu featuring items tailored to the seasonal produce offerings, KINDRED embraces the lay of the land and infuses each dish with enough attitude to make you wonder, "Did they slaughter these brussel sprouts by hand?" And yes, they did.
Meanwhile, the drink menu separates drinks under the headings like Refreshing, Winter, Direct, Permanent Vacation and XXX (Non-Alcoholic), further catering to any sort of palate you throw their way. If you're looking for great plant-based eats and drinks, then KINDRED's your spot.
Next time you're in downtown San Diego, slamming drinks in the Gaslamp or even traipsing around Balboa Park but not feeling any of the in-park restaurants, give one of these distinctly San Diego spots a try. They are, after all, some of the best places to eat in downtown San Diego.
Want more local insights? Get us in your inbox
Our Cassity Team experts live, work, and play in San Diego and have all the tips, tricks, and local information you may need on the city we call home. Call or text us at 619-800-6178 if you're interested in working with our team, or fill out the form below to follow along as we share updates on everything from local hot spots, to community events, and real estate.
PS - If you're ready to buy or sell real estate in San Diego today, we're ready to help you do it. Text "I'm ready!" to 619-800-6178 today and an expert agent will reply with next steps ASAP.