Historically a smart hedge against inflation as well as a promising return-on-investment during a recession, real estate remains one of the most important investment assets to securing lasting wealth. But with national headlines raising fears about the possibility of a housing market crash, buyers looking at purchasing a home in San Diego might understandably be wondering what's in store for the future of home values here. With a noticeable shift taking place, some are even suggesting a situation like the Housing Market Crisis of 2007-2008 might be on the horizon.
Let's dive into the data and see what experts have to say about what's in store for San Diego.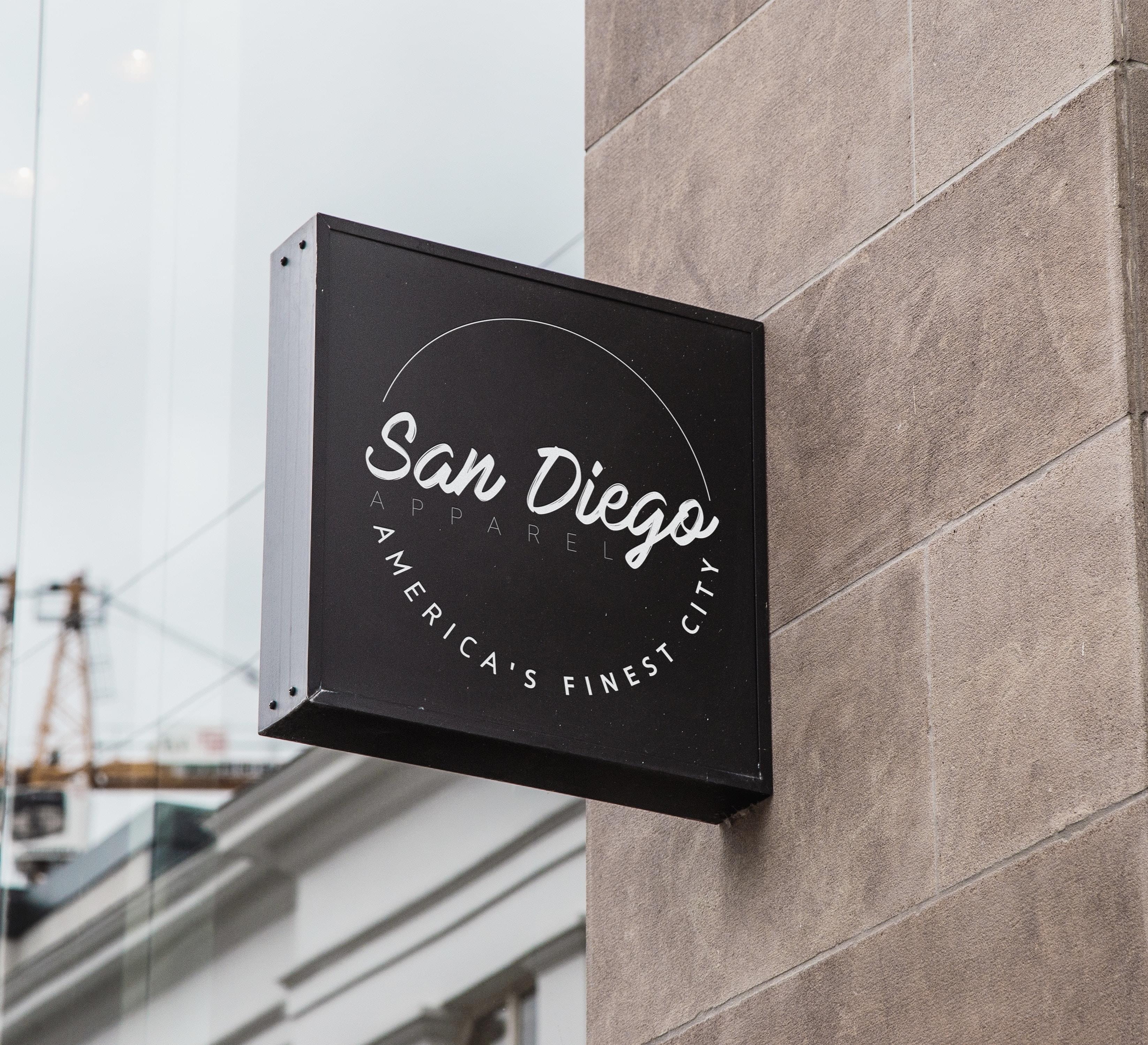 That 2008 Crisis… What exactly happened back then?
During the first decade of the 21st century, prices for homes surged 84% which led to the US falling into the deepest economic downturn since the Great Depression.
Yes, there are indeed parallels between our current situation and the period back then. We have been, according to the Federal Reserve Bank of Dallas, seeing prices misaligned with market fundamentals.
What's different between 2008 and today?
Our current lending practices place restrictions on the type of mortgages that fueled the early 2000's housing bubble. By passing the Dodd-Frank Wall Street Reform and Consumer Protection Act, congress tightened standards, ensuring borrowers now demonstrate an ability-to-repay which prevents the types of defaults that lead to the skyrocketing foreclosures back in 2008. Simply put: unless there's a drastic change in lending practices that leads to mass foreclosures, a situation like 2008 isn't going to happen today.
So lending practices are better, but surely home prices are bound to crumble. Won't they?
No. Because even with the downward pressure on demand (rising mortgage rates and the recent upticks in inventory) current demographic factors keep the need for houses (as well as the value of homes) high. The current largest demographic of homebuyers—Millennials—need places to live and with a major percentage of affordable homes already gobbled up by institutional investors, as well as slow-downs in new home construction due to supply chain issues, the demand has remained high despite pricey mortgage costs.
But high prices mean a bubble, right? Surely that bubble will burst.
For nearly 47 years, home prices in the US have kept rising. According to housing expert Lance Lambert at Fortune, though the Fed going into tightening mode resulted in "home price growth [decelerating] significantly in the early 80's. . . nominal home prices only briefly went negative. Simply put: Home prices kept rising."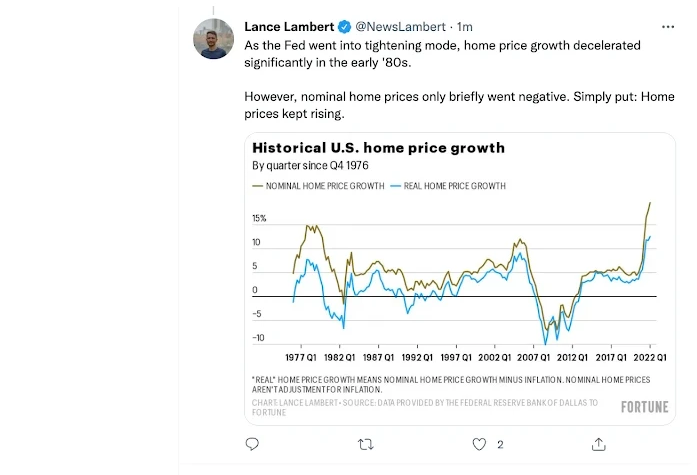 Daryl Fairweather, chief economist at Redfin, is among the majority of economists who project that home prices will continue to rise over the next five years. In fact, she specifically mentions Southern California when talking about where prices are headed, suggesting that the rate of value increase will slow, but home prices won't drop, stating "the double-digit year over year price growth we've been experiencing is likely to drop into the single digits in the coming months," adding those "who have lost out on several bidding wars may find they're facing less competition from other buyers than they were a month or two ago." So the rate of growth will be dropping, but the values will continue to steadily rise.
What about San Diego, specifically?
Though San Diego is in one of the fastest cooling markets in the country, according to a new Redfin analysis, that doesn't mean sales prices are dropping, rather, the rate of increase is slowing, meaning buyers are having more opportunities to make a winning offer. Melissa Cohn, regional vice president at William Raveis Mortgage, predicts a "healthy normalization" of the real estate market in San Diego heading into the next year.
San Diego is actually in an area with a very low chance of home prices dropping, according to recent analysis from Corelogic. In this map put together by Fortune using Corelogic's data, you'll see that San Diego County falls into the "low" range with only 20-40% chance of a price dip over the next 12 months—an assessment based on factors such as income growth projections, unemployment forecasts, consumer confidence, debt-to-income ratios, affordability, mortgage rates, and inventory levels.
Additionally, in its 2022 Emerging Trends in Real Estate report, PricewaterhouseCoopers places San Diego at #13 in the nation for real estate prospects and #19 for homebuilding prospects.
PwC defines San Diego as a magnet market—a "migration destinations for both people and companies, and most are growing more quickly than the U.S. average in terms of both population and jobs." These types of magnet, 18-hour cities are places that Millennials are flocking to, according to the Washington Post.
Bankrate.com names San Diego

#7

on its list of best cities for families citing its weather, low unemployment, and low crime.

A July 2022 report from Redfin found that San Diego was

#7

on its list of most popular cities for net inflow, with most incoming residents moving here from Los Angeles.

Using data from the

U.S. Bureau of Labor Statistics

, Moneygeek.com found that San Diego was

#2

in the nation for job growth with 8.3% growth in the last 12 months and #23 in the nation for a combination of factors including job growth, job competition, and housing affordability.

FierceBiotech.com placed San Diego as the

#3

biotech hub in the nation pointing to firms such as Neurocrine Biosciences and Bristol Myers Squibb all recently leasing new research and development campuses here.

Additionally, Dealmachine.com names San Diego the #5 city in the nation for maximizing profits house flipping and wholesaling.
If you're planning on buying your "forever home" (or at least one you plan to stay in for five years or more), chances are homeownership will deliver a great return on your investment. Long considered an excellent hedge against inflation, a 30 year fixed-rate mortgage is a safer place to put your money than leaving it in cash and it certainly beats paying someone else's mortgage (which is the reality for renters). Looking at the numbers from Robert Shiller, who put together a database of U.S. home prices from 1890 to present, you'll see that the total return on investment for housing is .5% above inflation year over year since the end of the 19th century. Especially if you plan to purchase real estate in one of the top 15 markets for real estate (remember, San Diego is #13), you're making a smart move.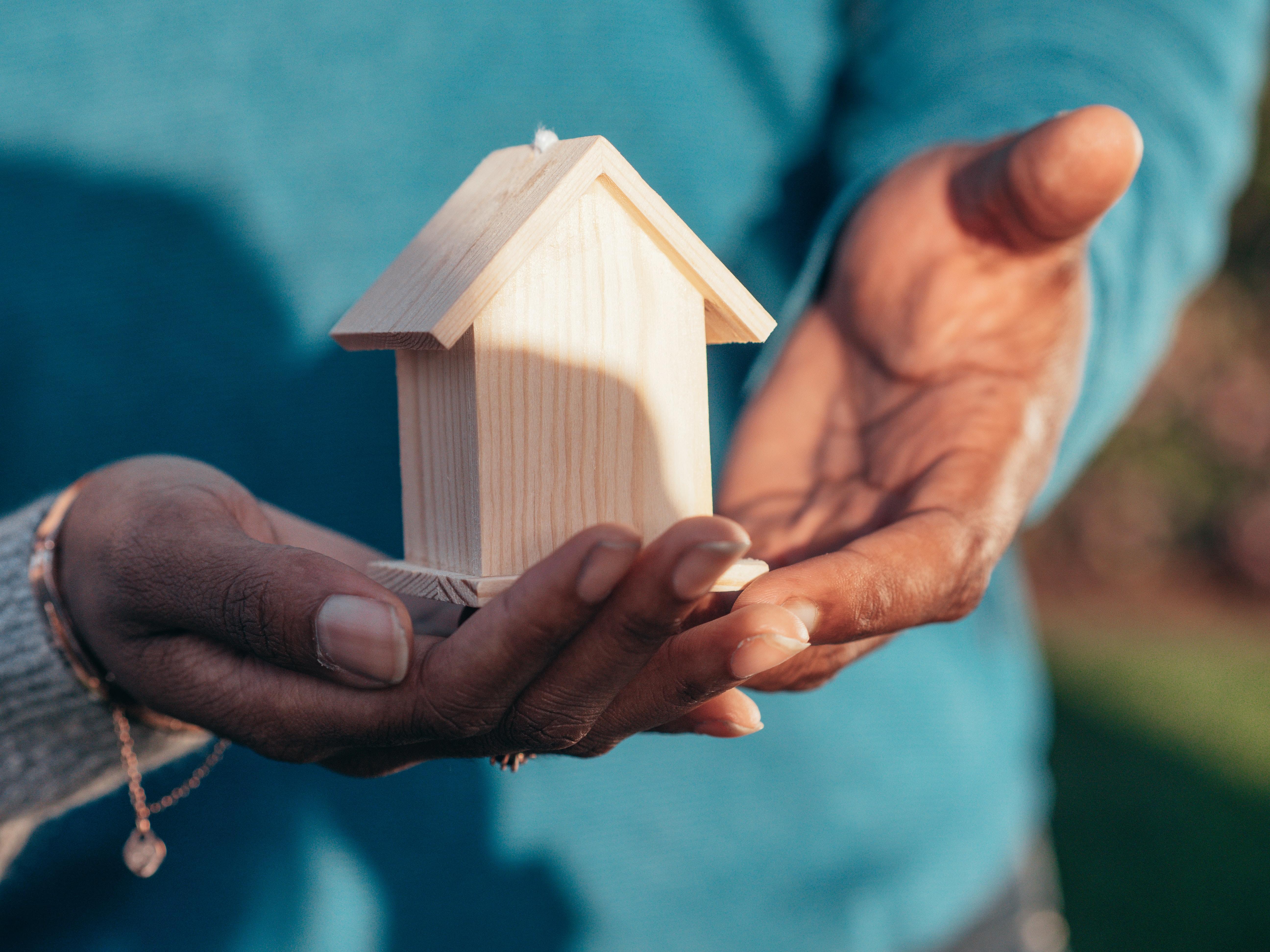 Eager to make a move on your home ownership ambitions?
The Cassity Team is obsessed with studying the market and understanding the needs of individual homeowners, buyers, and sellers. Reach out and tell us your plan. We love helping people make the right choices for their finances.
Not sure where to start in this market? Understanding your home's value is a great first step. Text your address to 619-613-2854 for a comprehensive home valuation—Our team of local experts will tell you 10x more about your home than an online estimate tool will.