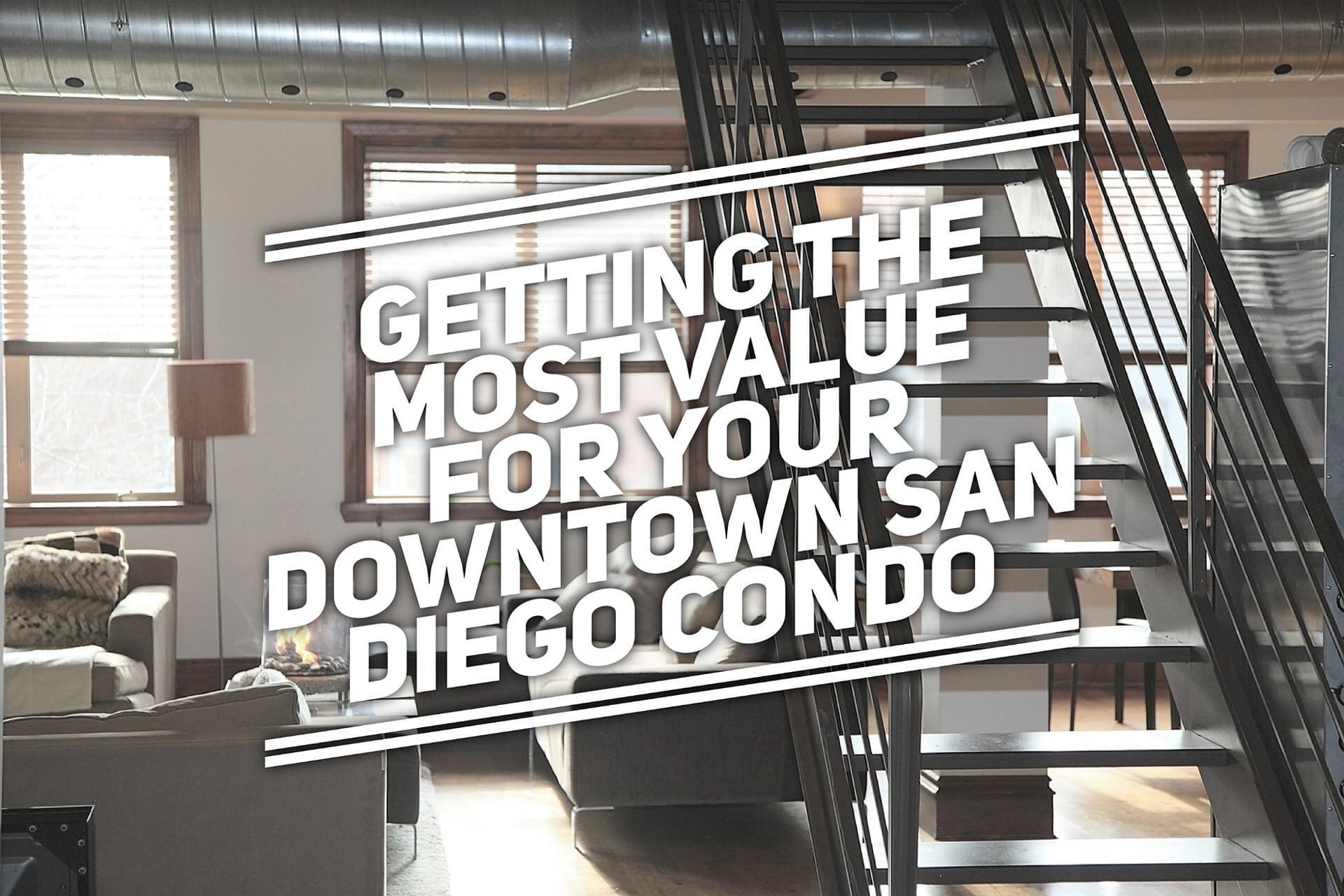 Lately, I've been in the middle of a few discussions regarding Zillow, and how accurate the Zillow Zestimate is. Bottom line is that it's not there to replace a CMA from a local agent, ESPECIALLY in a dense, urban area like Downtown San Diego.
What Zillow is great at though is providing a baseline or range based on recent comps of other Downtown San Diego Condos. Here are 3 of the best ways to get the most value for your Downtown San Diego Condo.
1) Talk with a Hyper-Local Specialist, A Downtown San Diego Realtor 
There is no way around it, talking with a Downtown Specialist in the Real Estate industry is the best way to get an accurate value of your Downtown San Diego Condo. It's so difficult to give an accurate value in a dense area like this, so rely on the people that make a living doing it. Not just any Realtor either. If you're looking to list a property in Downtown San Diego, you'd want a Realtor who is familiar with Downtown San Diego. Within the space of a few blocks in the East Village, you have 4 or 5 buildings which are completely unique and have their own perks, upgrades, etc. A quick look at the comps might tell you that your 1 bedroom at Nexus is similar in price to a 1 bedroom at The Mark, just because their close to each other. A knowledgeable Downtown Realtor will be able to identify the differences between these two buildings and explain the difference.
2) Check Recent Downtown San Diego Condo SOLD Comps and Adjust Accordingly 
 If you're at home, and haven't decided to work with an agent yet, there are a couple of ways for you to price your Downtown San Diego Condo as well. You can use Zillow/Redfin to check recent comps in the building. It's very important to start with comps in the building or similar quality surrounding buildings. Check the comps for the past 6 months as a starting point, then move to 1 year, then 18 months. The farther back you look, the less comparable that comp is. I emphasized SOLD comps in bullet point because until the deal closes, it's not a real deal. What someone is willing to pay for your condo is the value, not what you list it at. Be sure to view the photos of the past comp as well. There could be factors that went into that sale like upgrades, furnishings, orientation, etc.
This is a tricky one, but you have to know a little bit about what is upcoming. By "look into the future" I do NOT mean to jack your price up because of rumors of a new Downtown San Diego Chargers Stadium or because you think that your neighborhood is getting better. You have to take a look at the APPROVED or UNDER CONSTRUCTION projects that are underway and adjust to that. For example, west facing owners in the Electra building are getting ready to have their units impacted by the new BOSA Building on Pacific and Broadway. In the long run, the high comps of a BOSA building in the Columbia neighborhood may help the average price per square footage for the Columbia as a whole, but in the immediate future, homeowners with unobstructed water views may now see a bit of a drop in value.
When it comes to valuing a Downtown San Diego condo, there is nobody better than us here at The Cassity Team. Feel free to contact us anytime, and we will provide you with a free valuation.